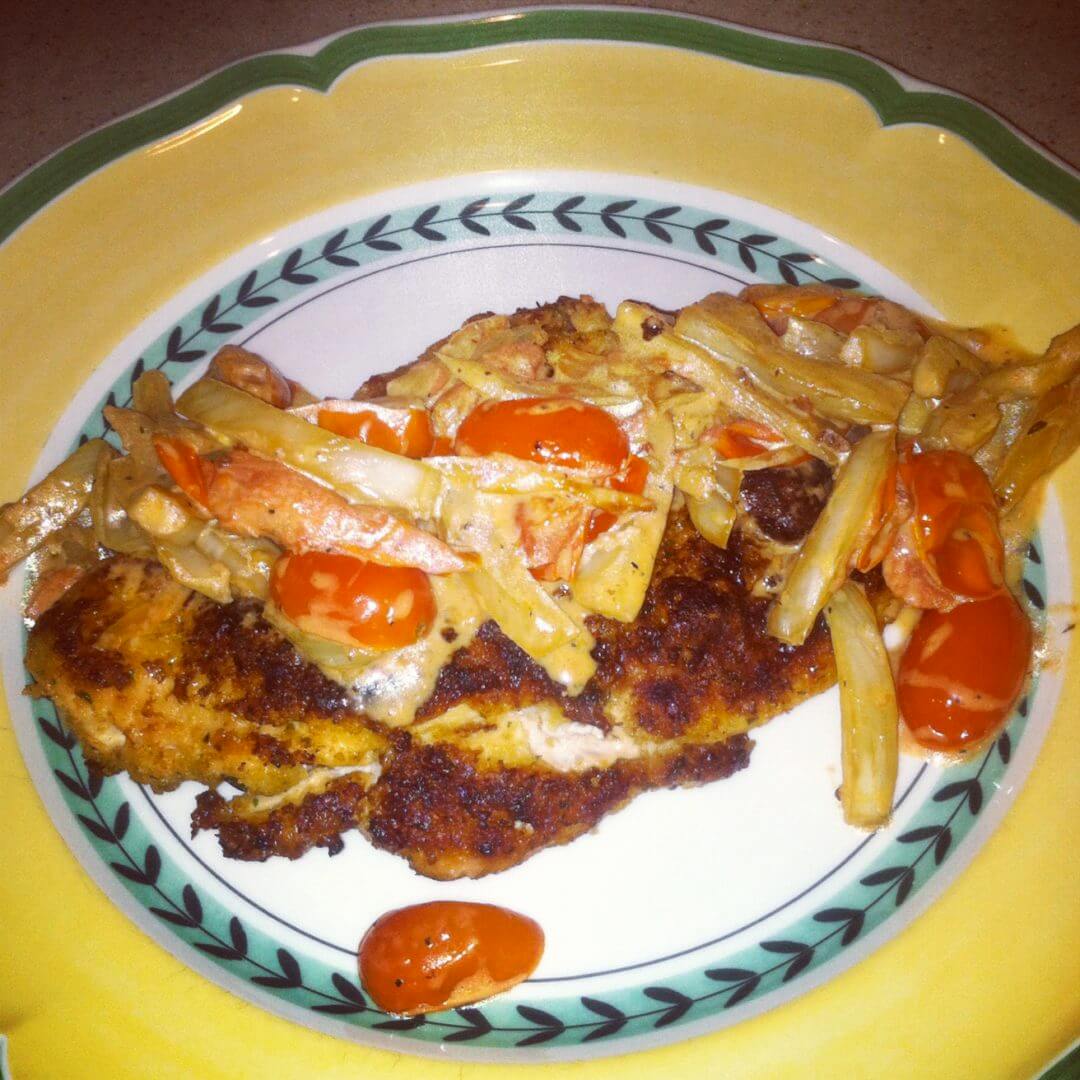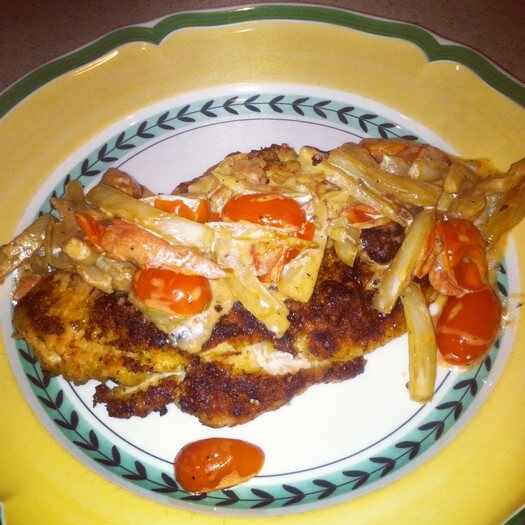 Chicken Milanese w. Tomato & Fennel Sauce
2016-04-23 08:45:25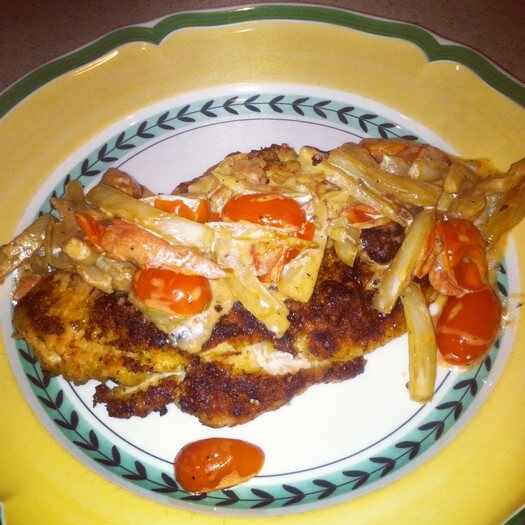 Serves 4
Chicken
4 boneless, skinless chicken breasts
1/3 cup flour
2 eggs, beaten
1 cup bread crumbs
2/3 cup grated parmesan cheese
2 teaspoons dried basil
1 teaspoon fresh thyme, chopped
1/3 cup vegetable oil
Sauce
1 tablespoon olive oil
2 fennel bulbs, thinly sliced
2 1/2 chips cherry tomatoes, halved
1/4 teaspoon salt
1/4 teaspoon pepper
1 garlic clove, minced
1 tablespoon fresh thyme, chopped
1/2 cup mascarpone cheese, or 4 ounces
Instructions
Rinse and pat dry the chicken breasts. Using three large plates or shallow bowls, add the flour to 1, eggs to another, and bread crumbs, parmesan cheese, basil, and thyme to the third.
Put each chicken breast between 2 pieces of plastic wrap and using a mallet, pound to 1/2 inch thickness. Season chicken with salt and pepper. Dredge each piece in the flour to coat, then dip in the beaten eggs, and coat with bread crumb mixture, pressing to adhere.
In a large saute pan, heat the vegetable oil over medium heat. Once hot, add the chicken to the pan, 2 pieces at a time. Cook until lightly deep golden brown, 7 minutes per side. Transfer the cooked chicken breasts to a baking sheet and keep warm in the oven, preheated to 150 degrees.
For the sauce: Once the chicken are cooked, using the same pan, add the olive oil and heat over medium heat. Add the fennel and cook until soft, 7 minutes. Next add the cherry tomatoes, salt, pepper, garlic, and thyme and cook until the tomatoes burst and are soft, 6 minutes. Remove the pan from the heat and add the mascarpone cheese. Season with salt and pepper to taste. To serve top each chicken breast with as much sauce as you'd like.
Adapted from Giada De Laurentis
SALT & PREPPY https://www.saltandpreppy.com/