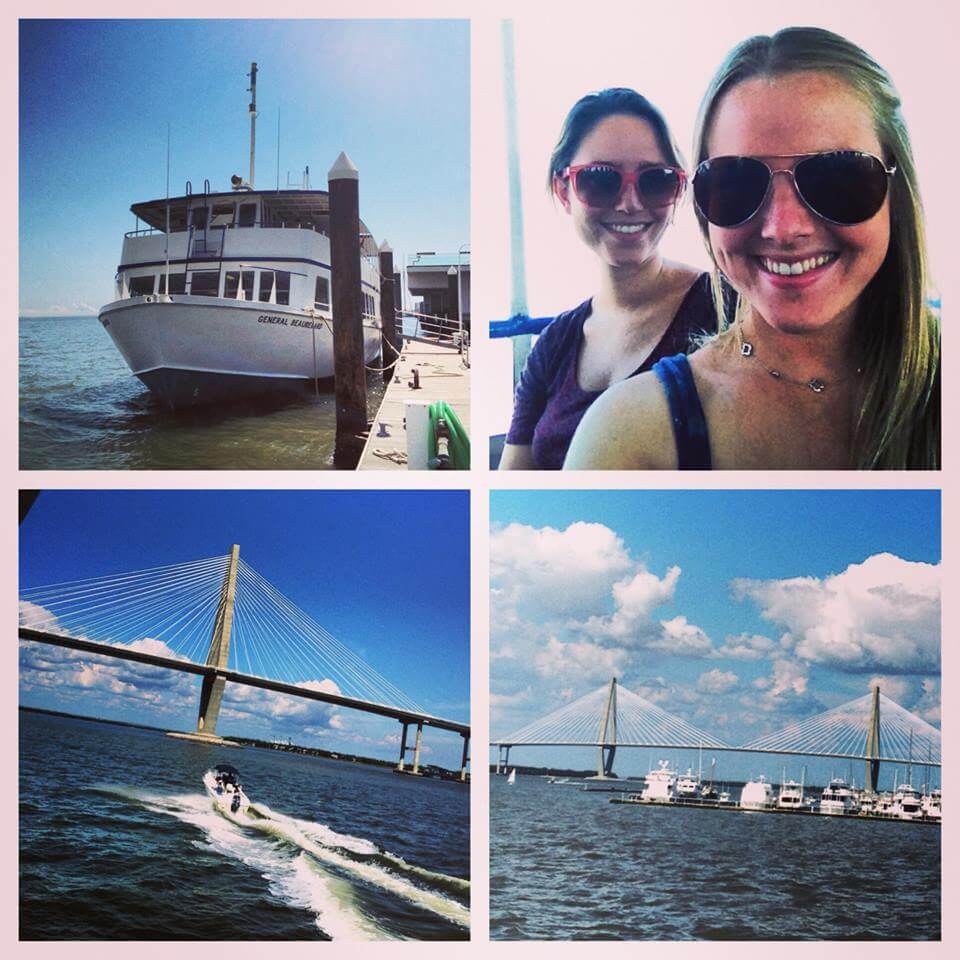 One of the best parts of Charleston is its location on the water.
Even after living here almost three years, I still find myself searching Groupon for various Charleston boat tours on the reg- as there really is no better way to spend a day. If you are like me and are still searching for a friend with a boat who actually wants to take it out on the weekends, see below for some of the best options for tours of Charleston's waterways, all under $35/person:
Spirit Line Cruises: Charleston Harbor Tour
90-minute sightseeing tour of Charleston's Harbor including Fort Sumter, USS Yorktown, Castle Pinckney and the Coper River Bridge. Although the most touristy of the bunch, it is also the cheapest and guides are always energetic and a wealth of knowledge.
$22/person
Sandlapper Tours: Charleston Sunset Cruise
Charleston has a way of wowing me night after night with vibrantly stunning sunsets that just never seem to get old. And while a drive over the Ravenel bridge or stop at Folly or Sullivan's always provides excellent views, there really is no better place to soak in the glory of a Charleston sunset than on the water. I particularly like this tour since it runs not only on the weekend but weeknights as well (6:30-8:30), making it a possibility for us working folks who want to squeeze in a fun diversion from the daily grind of the week.
$35/person
Charleston Harbor Tour- Carolina Belle
Similar to Spirit Line Cruises, the Caroline Belle cruises around the Charleston Harbor for 90 minutes, pointing out top sights and if you're lucky like I was on the tour- dolphins! Good option if you're also looking to do a Carriage or Plantation tour, as they sell pairs of tickets at discounted rates.
*Charleston Harbor Tours also runs a number of themed boat trips that I have been meaning to check out onboard the Carolina Queen April through October like their Blues & BBQ Cruises (Thursdays), Jam On The Water Concert Series (monthly) and Jazz Brunch Riverboat Cruises (select Sundays).
$24/person