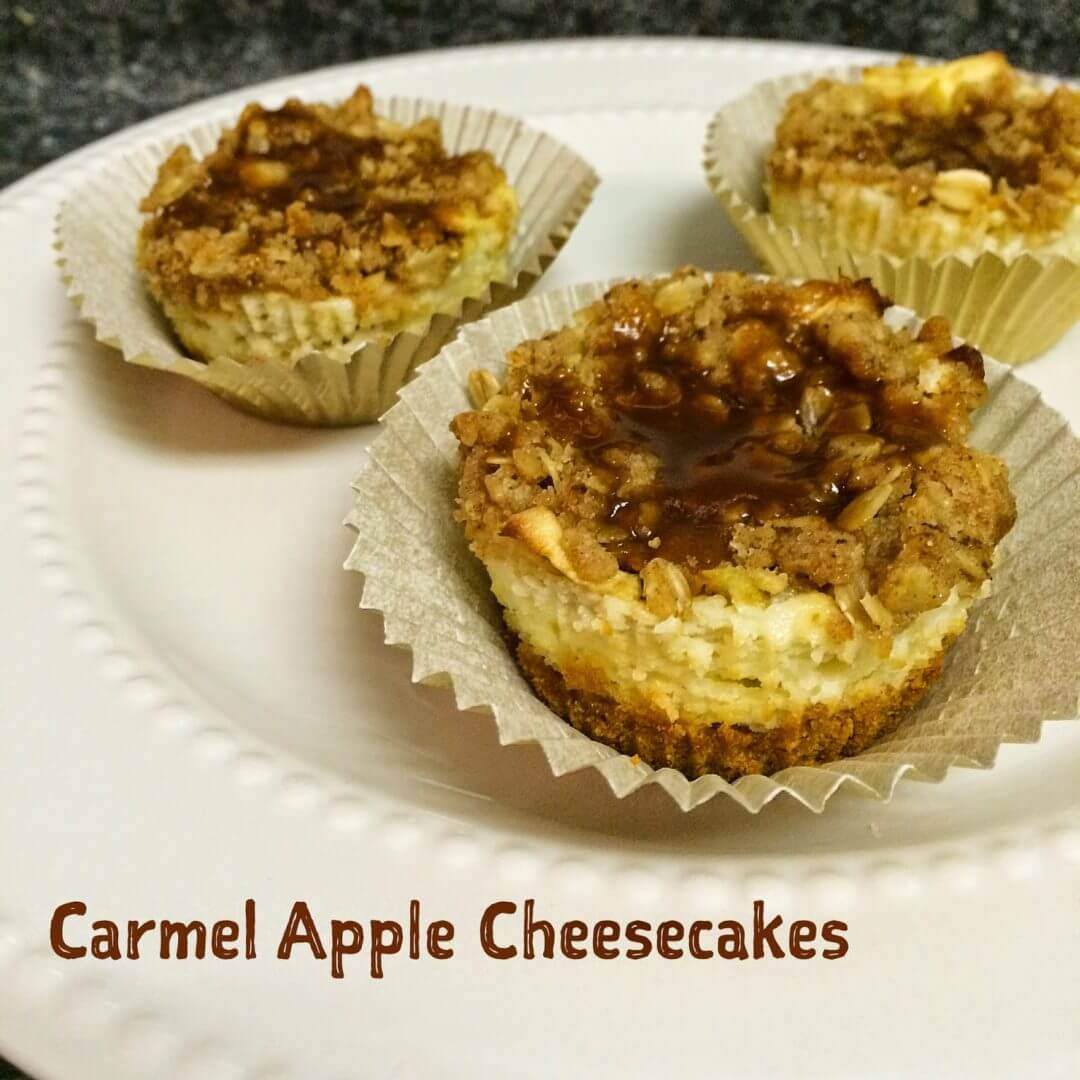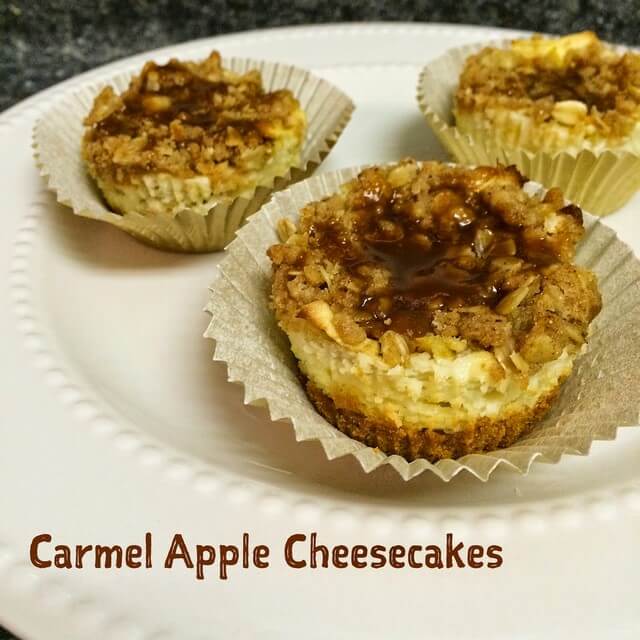 Caramel Apple Cheesecakes
2016-05-22 12:49:45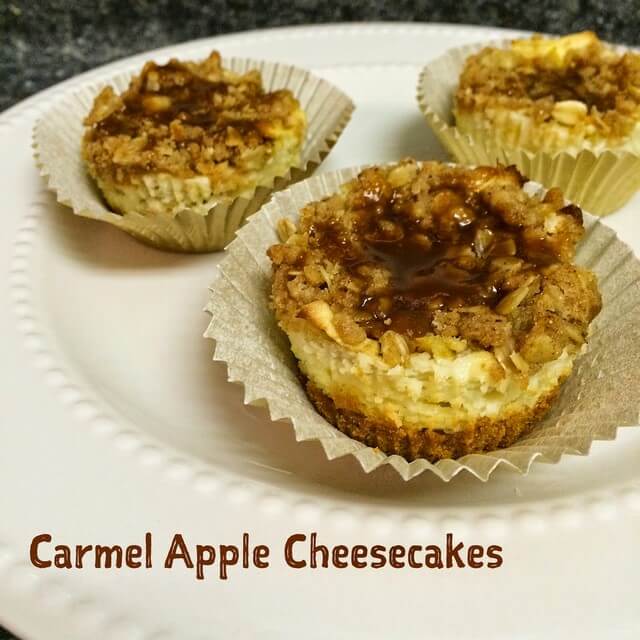 Crust
10 graham cracker sheets
2 1/2 tablespoons sugar
1/4 teaspoon cinnamon
6 tablespoons butter, melted
Filling
2 8 oz. packages cream cheese, softened
2/3 cup sugar
2 eggs
1/4 cup sour cream
1 teaspoon vanilla extract
3 granny smith apples, peeled, core and finely chopped
1 lemon, juice
Streusel
1/2 cup flour
1/4 cup quick oats
1/4 cup + 2 tablespoons light brown sugar
1/4 teaspoon cinnamon
1/8 teaspoon nutmeg
1/8 teaspoon salt
1/2 stick butter, cold and diced
Caramel sauce, optional
Instructions
Preheat the oven to 325 degrees and fill two muffin tins with liners, spraying with pam. Add the graham crackers to a food processor and pulse until finely ground. Add to a large bowl along with the sugar, cinnamon and melted butter, stirring to combine. Divide mixture evenly among the 18 lined cups, pressing into an even layer. Bake for 5 minutes.
Next begin making the filling. In a large bowl, beat the cream cheese and sugar together until smooth. Mix in the eggs one at a time. Add the sour cream and vanilla, stirring to combine. Divide batter evenly among muffin tins. Add the chopped apples and the lemon juice to a large bowl, stirring to coat. Divide apples evenly among the muffin cups.
Make the streusel. Using a large bowl, combine the flour, oats, brown sugar, cinnamon, nutmeg and salt. Add the cold butter and using your fingers, rub until small crumbles form. Sprinkle a heaping tablespoon over the apples in each of the 18 cups and bake for 23-25 minutes. Cool at room temperature for 30 minutes and then transfer for fridge to chill, 3 hours. Top each cup with a drizzle of store-bought caramel sauce if you desire.
Adapted from Cooking Classy
SALT & PREPPY https://www.saltandpreppy.com/