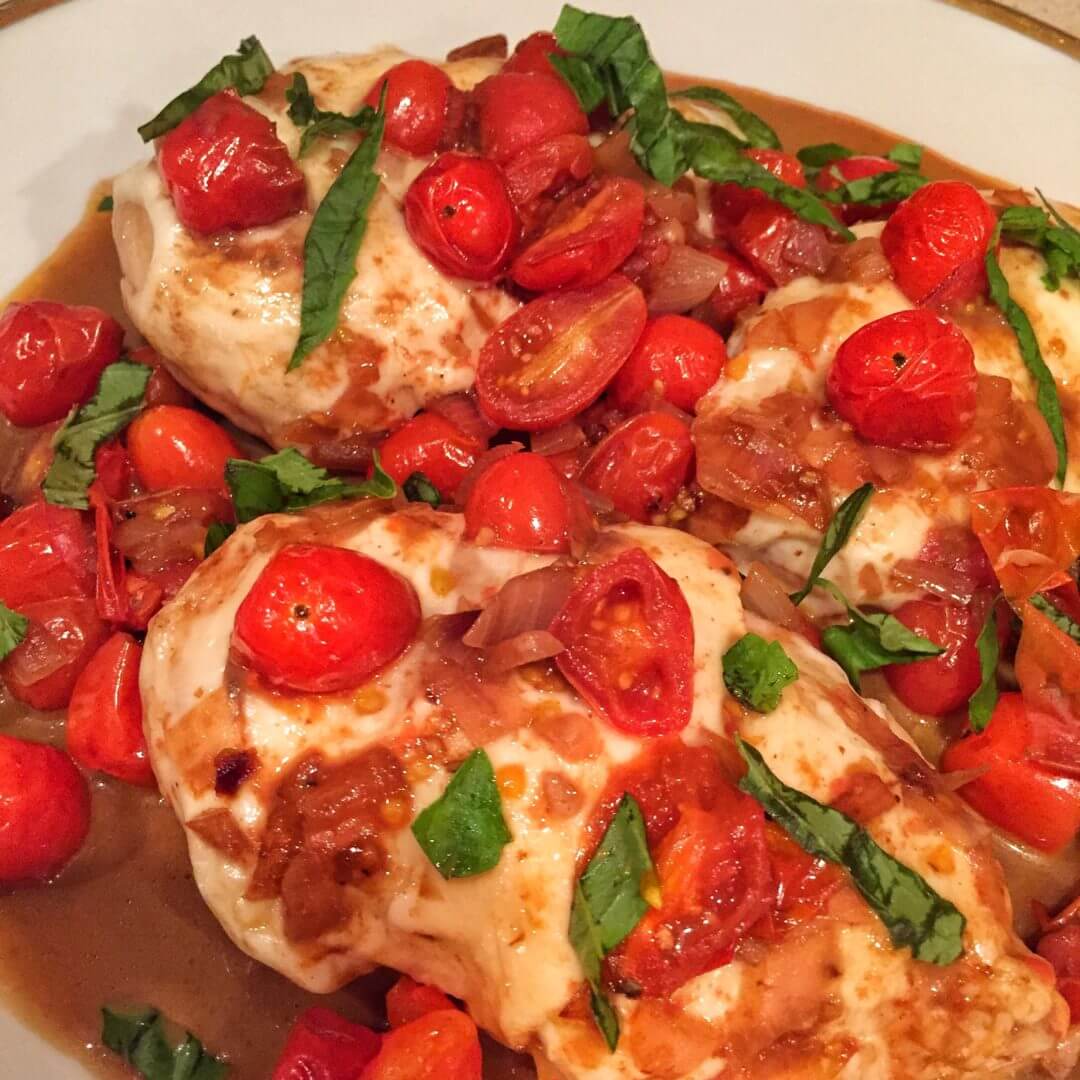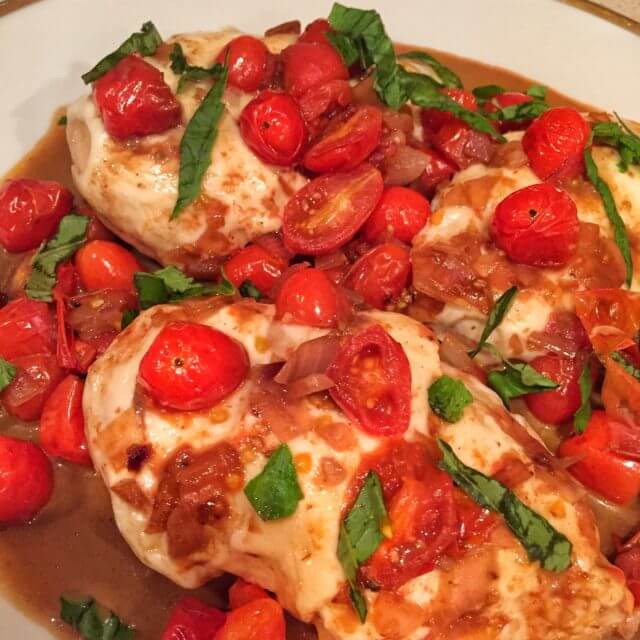 Caprese Chicken
2017-12-19 06:31:43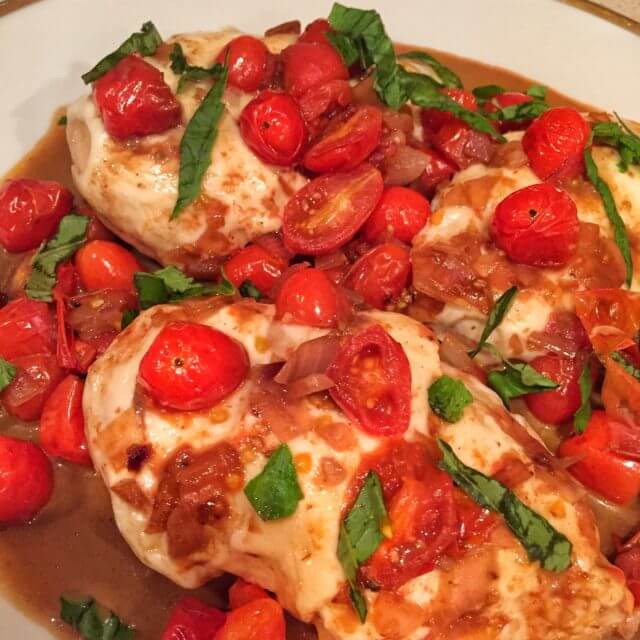 Serves 4
Ingredients
1 tablespoon olive oil
1 lb boneless skinless chicken breasts (4 small breasts)
kosher salt
1/4 cup balsamic vinegar
2 garlic cloves, minced
1 pint cherry tomatoes
2 tablespoons fresh basil, julienne
4 slices mozzarella
Instructions
In a large pan, heat the oil over medium-high heat.
Pat the chicken dry, season with salt and pepper. Add to pan and cook until browned and cooked through, 7 minutes a side. Transfer to a plate.
Add balsamic vinegar to deglaze. Add garlic and cook, 1 minute. Add tomatoes and simmer until soft, 7 minutes. Season with salt and pepper.
Return chicken to pan, making sure to add chicken juice as well. Toss until coated with tomatoes. Top with mozzarella and cover to melt, 5 minutes.
Transfer chicken to plates, spooning more tomato mixture on top. Top each with fresh basil.
Adapted from Delish
SALT & PREPPY https://www.saltandpreppy.com/