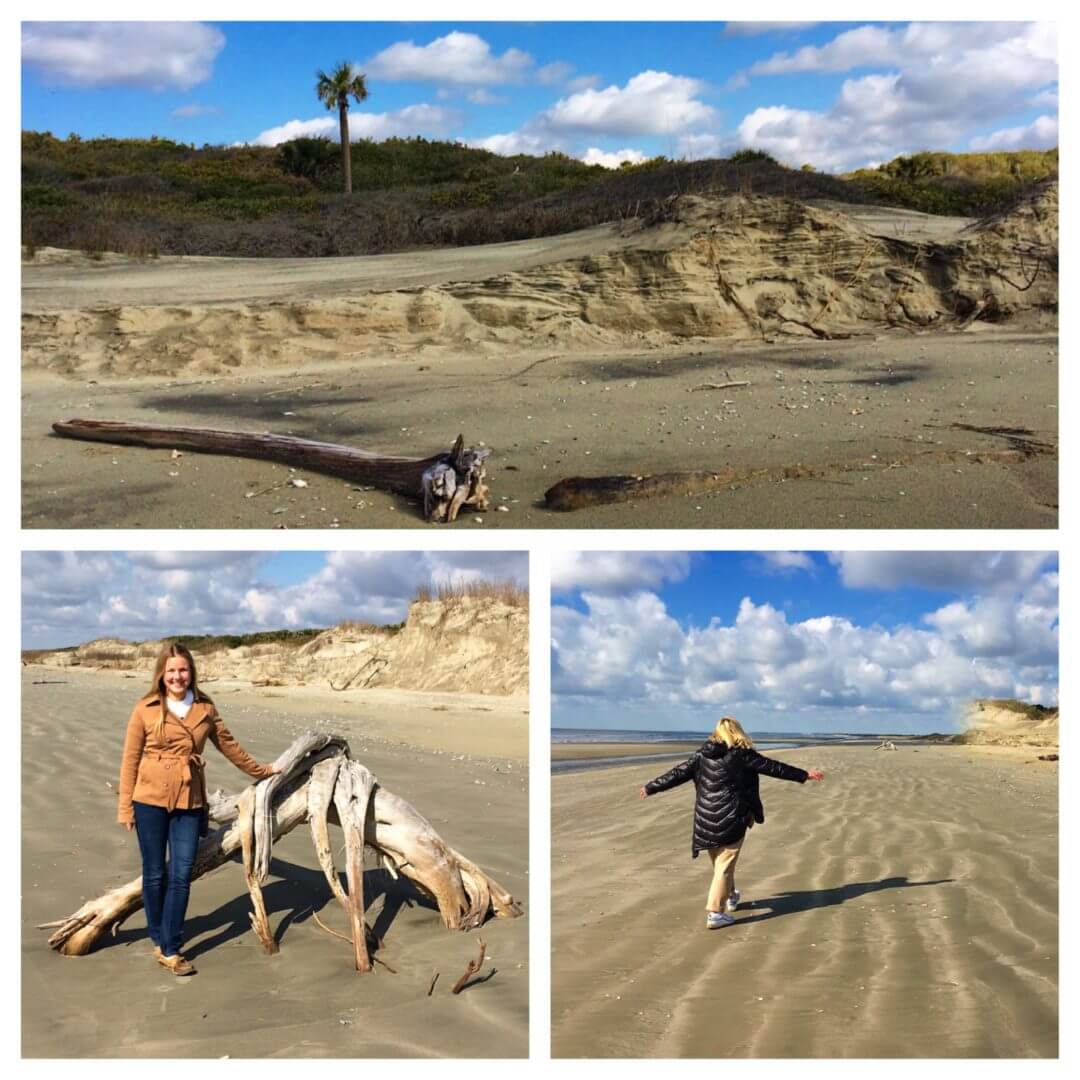 My Mom and I decided to take the ferry to Bulls Island for a Sunday escape from downtown. The ferry departs from Awendaw (around 45 minutes from downtown) and takes you on a 30-minute boat ride to Bull's Island, dropping you off for around three hours to explore the Island's Boneyard Beach and walking trails before heading back.
My fav. part? The terrifying HUGE alligators that lay in the middle of the path that we had no choice to cross. Not quite sure if it was safe for us to come within inches of them walking by, but we had no choice if we wanted to make the Ferry back. Plus the guide said they don't ever feed on prey in the middle of the day. Still need to google check him on that one.
Although my Mom and I failed to come prepared, best to bring items like sunscreen, water bottle, walking shoes and depending on the time of day you choose to go, a packed lunch. You can also take a bike with you onboard the boat, since Bulls Bay is huge and easy to explore via bike.
My only wish was that there was a guided tour once you got off the boat, or that ferry departures were more frequent, as three hours was almost too much time on the island. Then again, my Mom and I aren't exactly naturalists and the other group members with their binoculars and compasses were more in their element.
Ferrys depart Tuesdays, Thursdays, Fridays and Saturdays at 9 and 12:30, returning at 12 and 4.
$40/person