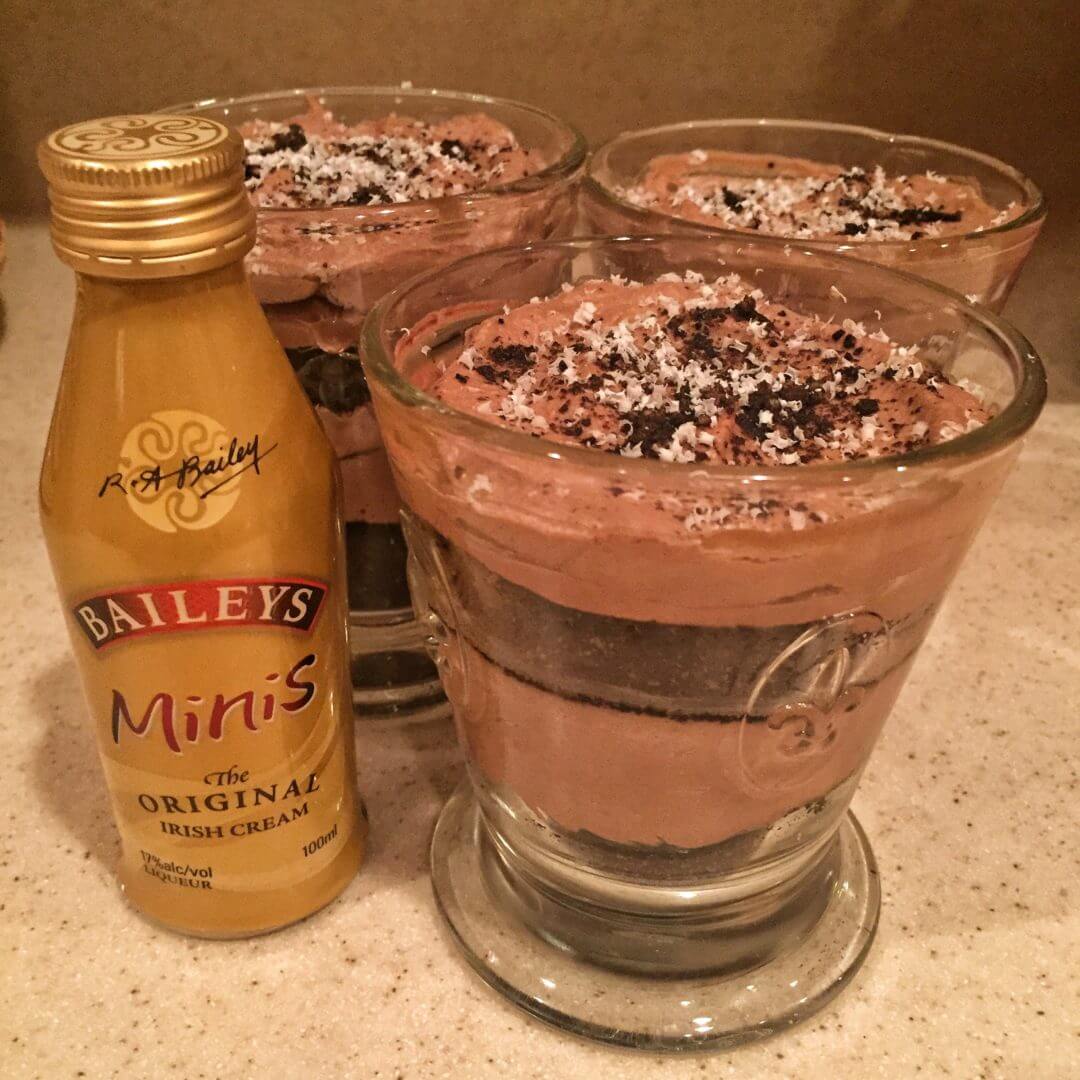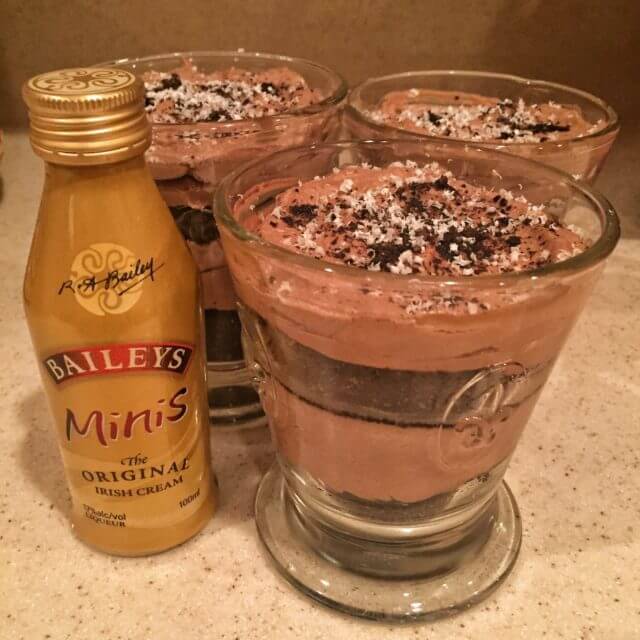 Baileys Chocolate Cheesecake Trifles
2016-12-31 11:21:32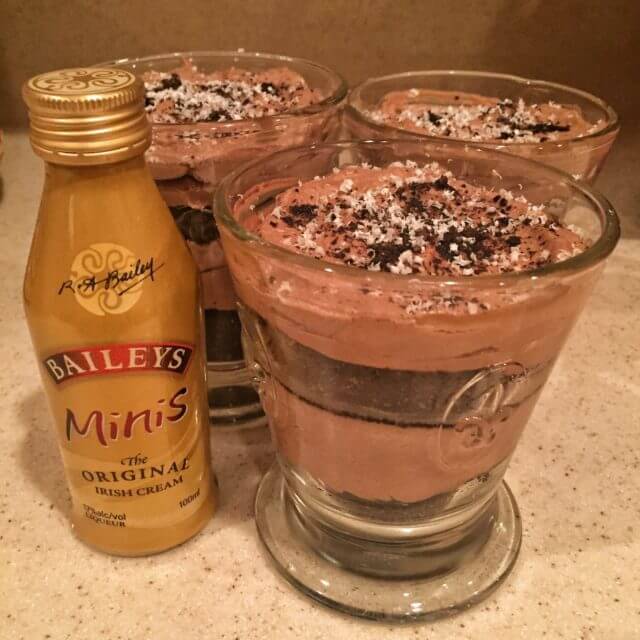 Ingredients
16 oz. cream cheese, softened
1/2 cup sugar
1/4 cup cocoa
4 tablespoons Baileys
1 cup heavy whipping cream, cold
2 tablespoons Baileys
1 1/2 tablespoons cocoa
3 tablespoons powdered sugar
15 Oreo cookies
Instructions
In a large bowl, beat together the cream cheese, sugar and cocoa together until smooth. Add in Baileys and return to fridge until ready to use.
In a large bowl (chilled), beat the heavy cream until soft peaks form, 7 minutes. Add in the Baileys, cocoa and powdered sugar and continue to beat, 2 minutes.
In a food processor, pulse the Oreo cookies until crumbs form.
Using six small glass cups, spoon a few tablespoons of Oreo crumbs in the bottom of each glass. Pipe or spoon a few tablespoons of cheesecake mixture on top and repeat with whipped cream. Repeat layers, ending with whipped cream and a sprinkle of Oreo crumbs on top. Refrigerate until ready to serve- at least three hours or up to one day.
Adapted from Live Love & Sugar
SALT & PREPPY https://www.saltandpreppy.com/