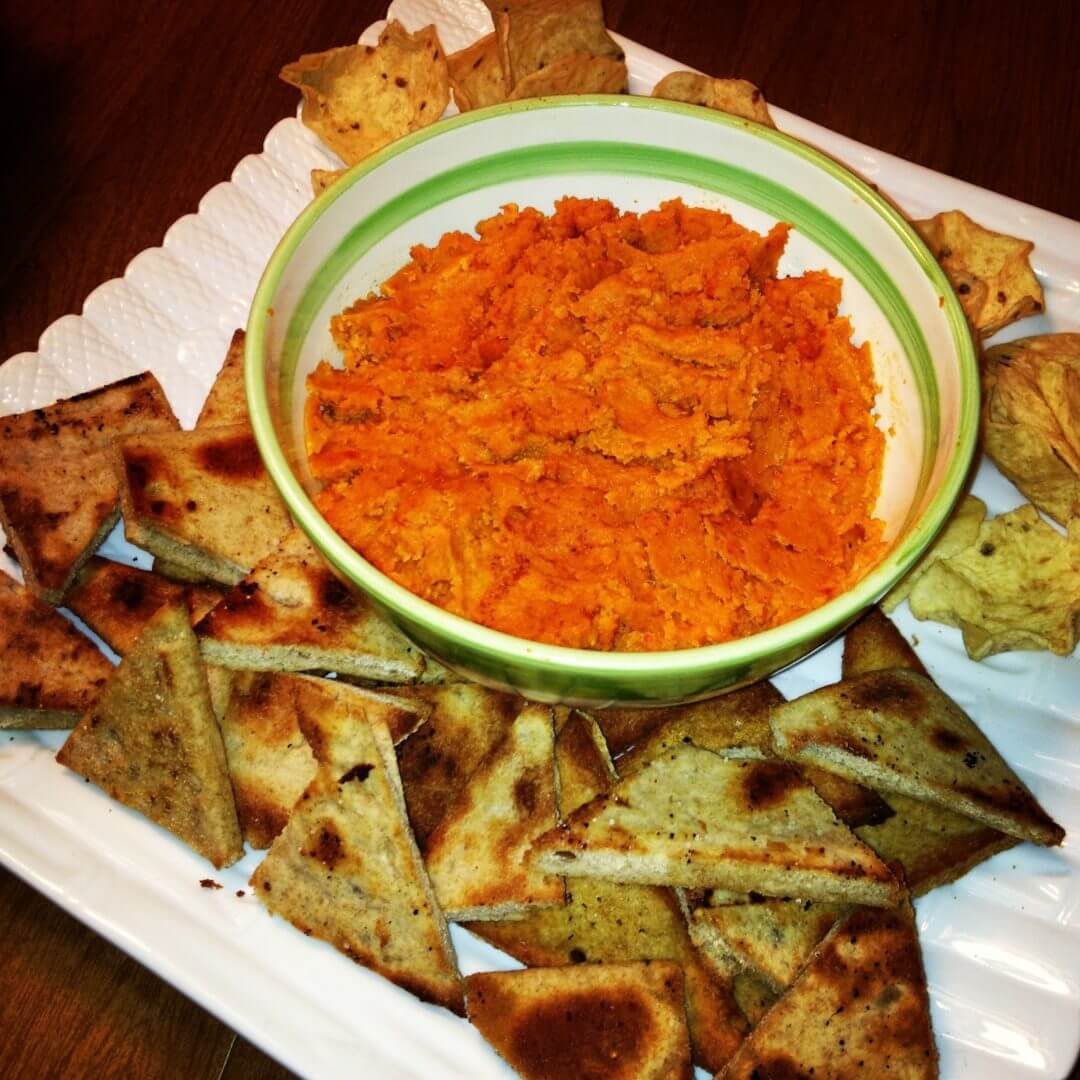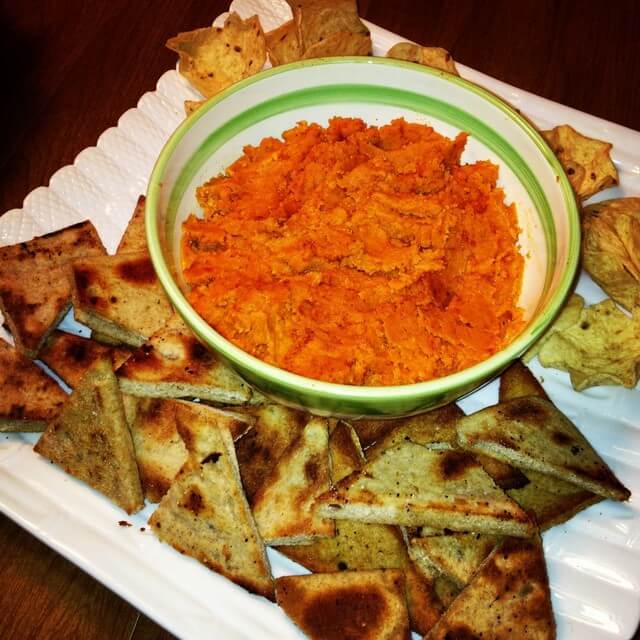 Sun-Dried Tomato Hummus w. Baked Pita Chips
2016-05-01 16:12:20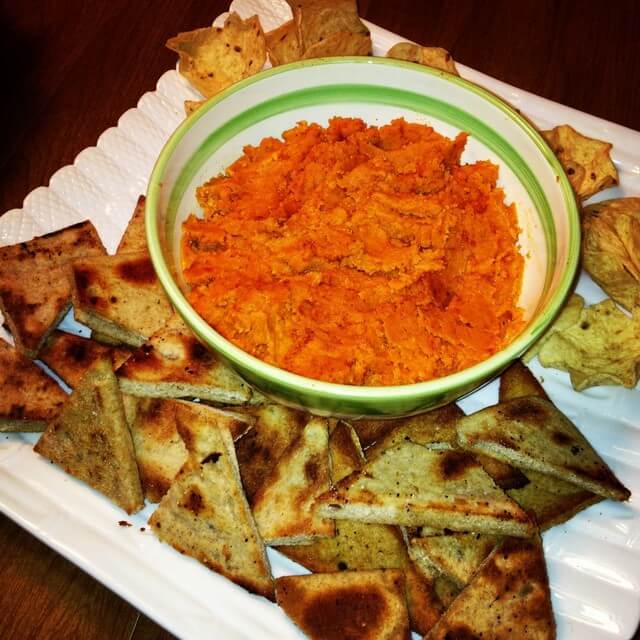 Serves 8
Ingredients
1 15 oz can chickpeas, drained and rinsed
1/4 cup sun dried tomatoes packed in oil
1/4 cup Tahini
1 garlic clove
1 lemon, juice
2 tablespoons olive oil
1 teaspoon cayenne pepper
salt & pepper to taste
2 slices pita bread, cut into triangles
garlic powder
Instructions
Combine all ingredients in a food processor and puree until smooth.
Add a tablespoon of water at a time if you prefer a thinner consistency.
Season with salt and pepper.
To make the pita chips, preheat the oven to 350 degrees. Arrange pita triangles on a baking sheet and brush with olive oil. Sprinkle with garlic powder, salt and pepper and bake for 8-10 minutes or until crisp.
Adapted from Closet Cooking
SALT & PREPPY https://www.saltandpreppy.com/