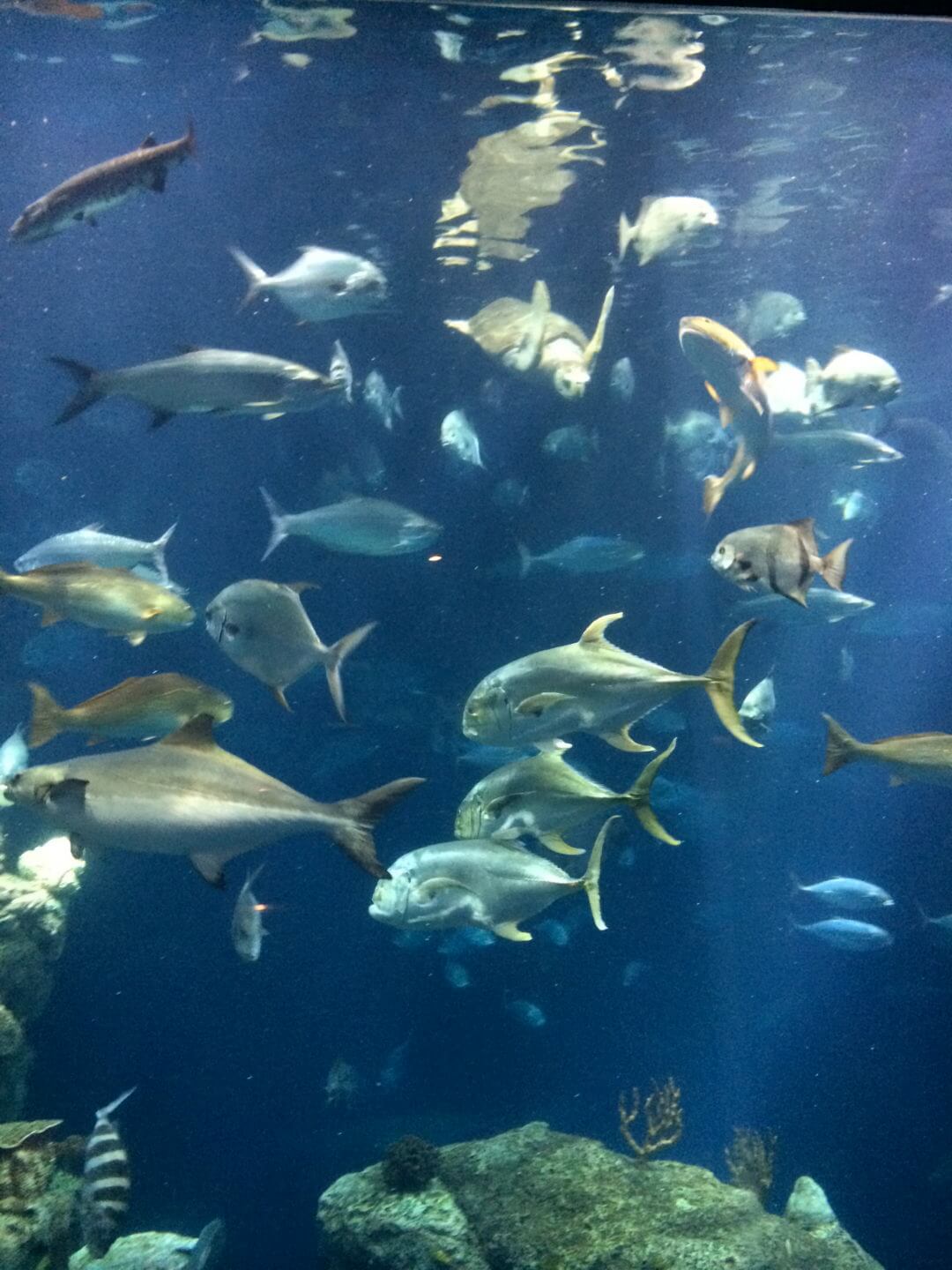 Since most of Charleston is best explored outdoors, there aren't many options for things to do when it's raining in the Holy City (as opposed to eating and drinking).
Whenever my Mom is on town visiting and its down pouring outside, we find ourselves back at the South Carolina Aquarium- gazing in awe at all the ridiculously cool sea creatures. In addition to the Albino alligator that haunts my dreams, the jellyfish, otter, sea turtle and shark exhibits are always my favorite.
The Aquarium also has a 4D theatre if you really want to get into it (not gonna not!)
For a handful of nights every summer the Aquarium also offers its "After Hours" evenings for adults, featuring food, wine/beer, live music and special dive shows for guests to enjoy from 6-10 p.m.
General Admission tickets are $25/person: