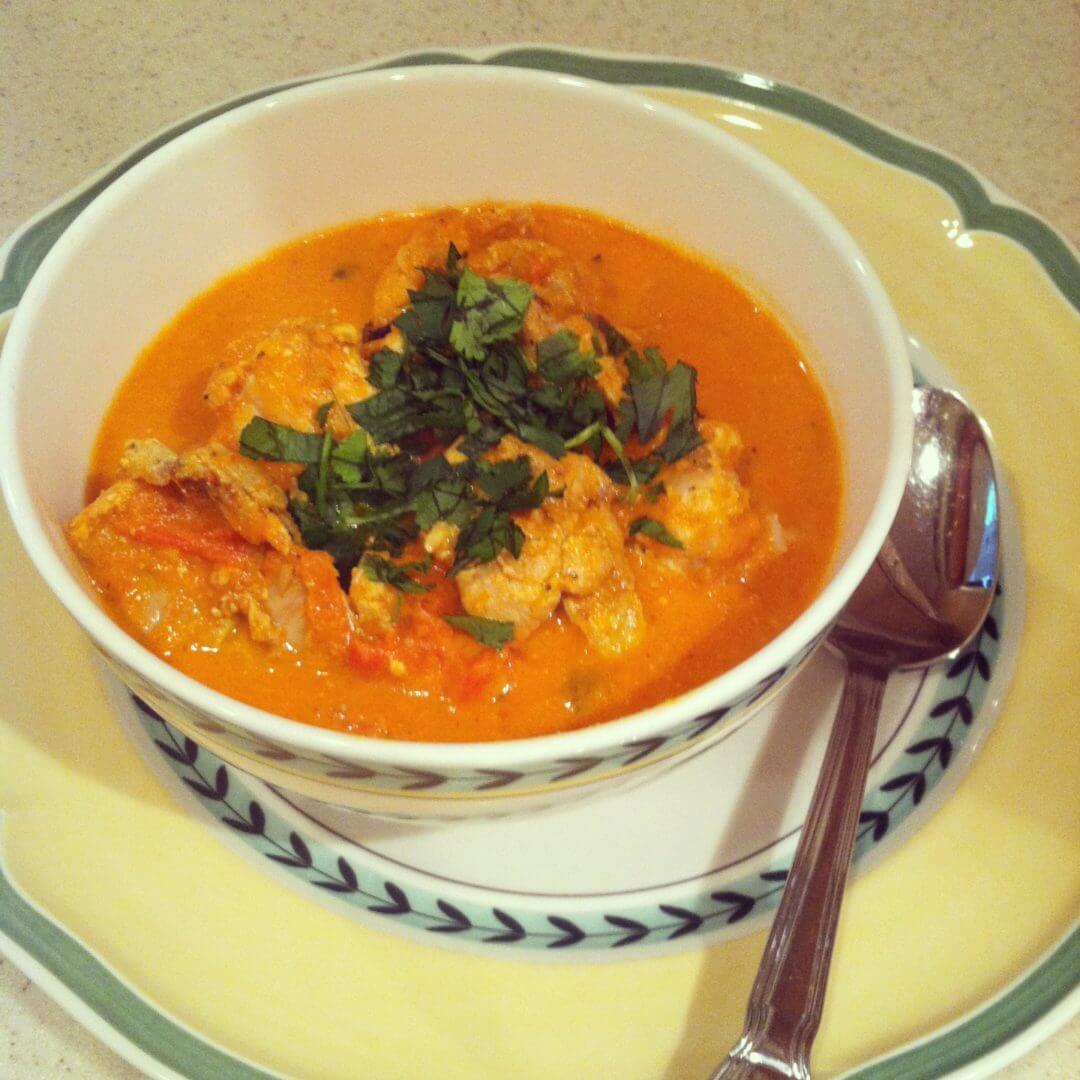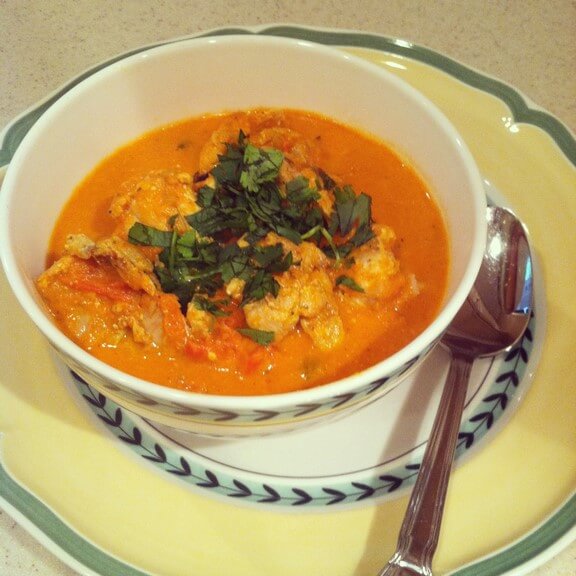 Red Curry Chicken
2016-04-30 12:17:35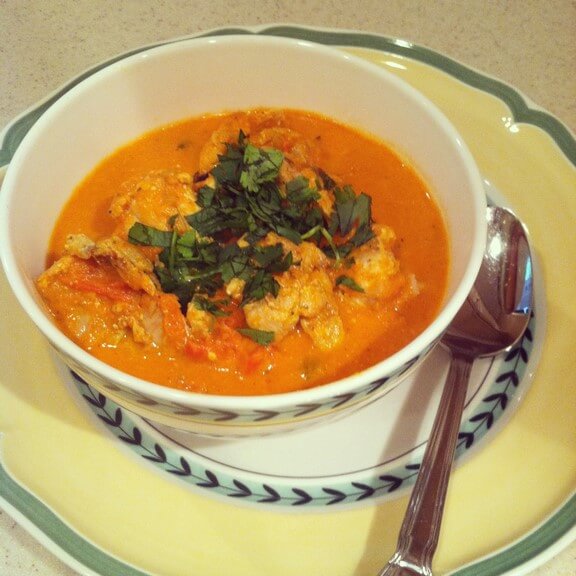 Serves 4
Marinade
1 lb boneless, skinless chicken thighs
1 cup plain yogurt
3 garlic cloves, minced
1 inch piece fresh ginger, grated
1 teaspoon salt
1/2 teaspoon pepper
Sauce
2 teaspoons olive oil
3 tablespoons butter
6 garlic cloves, minced
2 inch piece fresh ginger, grated
2 serrano peppers, minced (seeds removed)
2 tablespoons tomato paste
1 teaspoon curry powder
1/4 teaspoon cinnamon
2 teaspoons paprika
8 Roma tomatoes, diced
1 1/2 teaspoons salt
1/2 cup heavy cream
Fresh cilantro for garnish, chopped
Cooked rice
Instructions
Cut the chicken thighs into bite size chunks and prick with a fork. For the marinade, in a large bowl, combine the ingredients. Add the chicken and toss to coat. Marinate for at least 30 minutes or in the refrigerator up to overnight.
When your ready to make the curry, heat a large pan over medium heat and add the olive oil and butter. When the butter has melted, add the garlic, ginger, and serrano peppers. Saute until lightly browned, 3 minutes. Add the tomato paste and cook until dark in color, 3 minutes. Add the curry powder, cinnamon, and paprika and saute for another minute. Then add the tomatoes and salt. Bring to a boil, turn down to a simmer, and cook until thickened, 20 minutes.
While the sauce is simmering cook the chicken. Heat your grill to high and coat heavily with oil. Cook the chicken until slightly charred on both sides, 3 minutes a side. (The chicken doesn't need to be cooked through at this point, as it will finish cooking in the sauce). Transfer chicken to a plate.
Working in batches, pour the sauce into a blender and process until smooth. Pour back into the pan and bring back to a boil. Add the chicken, take the heat down to a simmer, and cook for another 10 minutes, or until the chicken is cooked through. Add the cream and stir to combine. Serve in large bowls over cooked rice and garnish with fresh chopped cilantro. Also great served with Naan bread!
Adapted from Aarti Sequeira
SALT & PREPPY https://www.saltandpreppy.com/