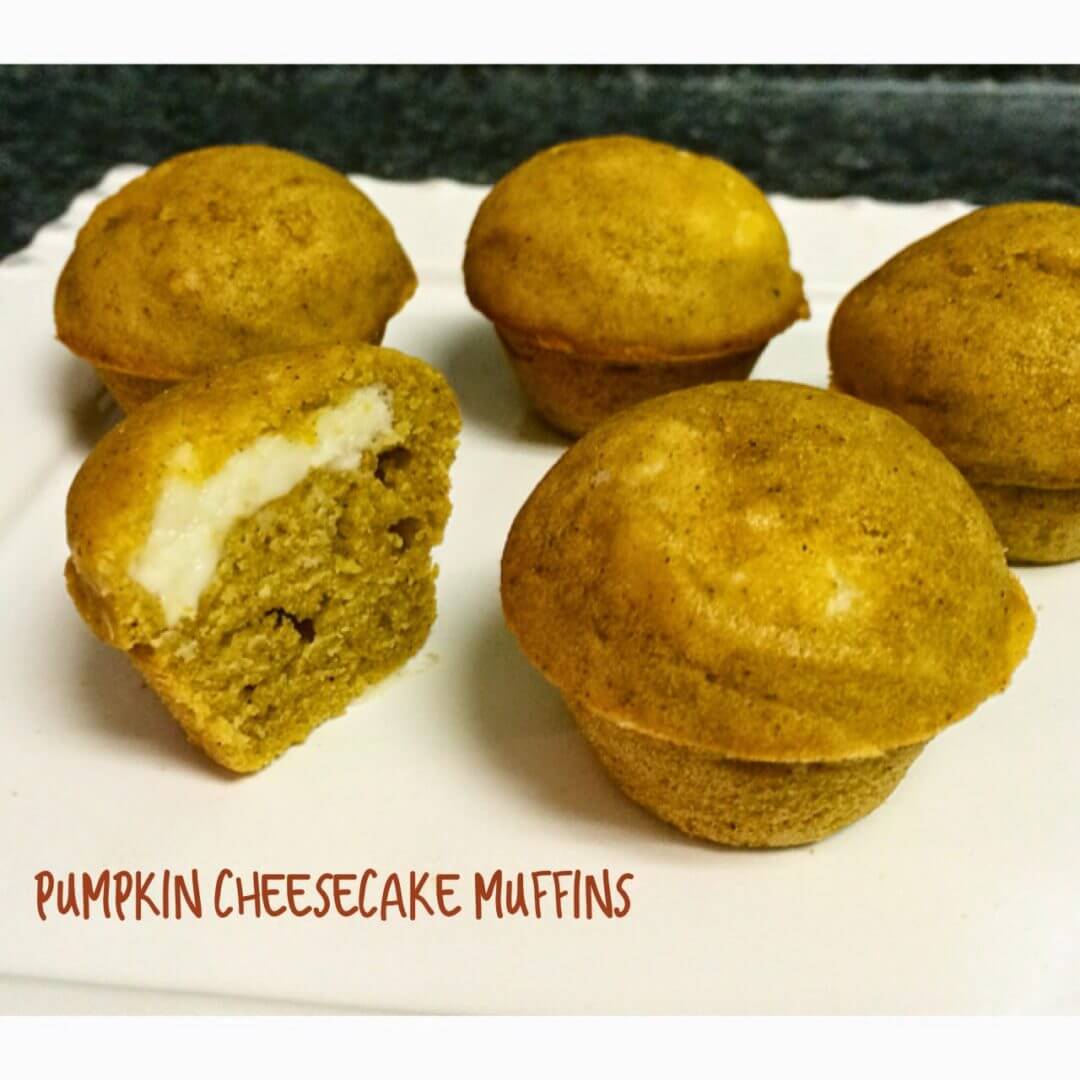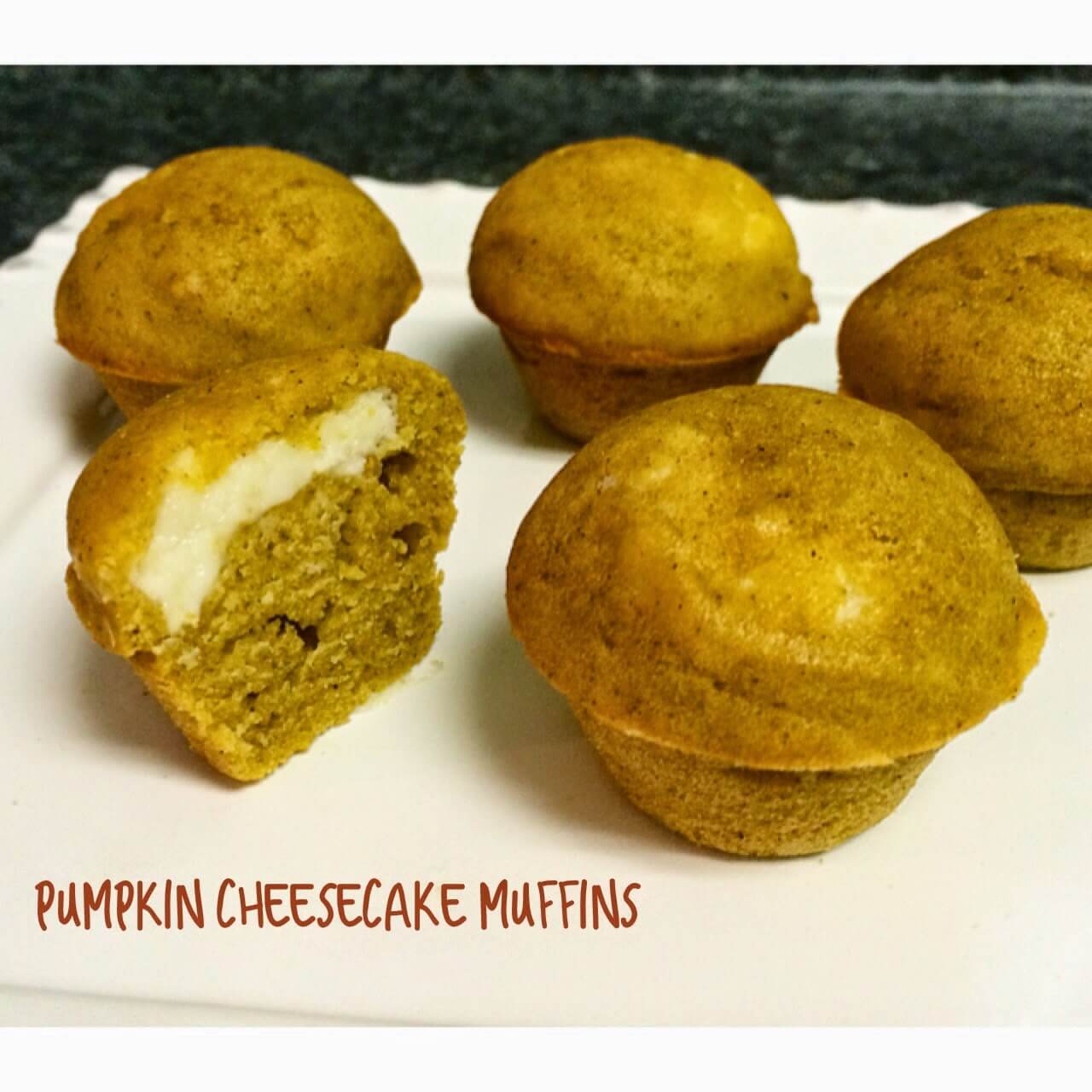 Pumpkin Cheesecake Mini Muffins
2016-05-22 12:22:17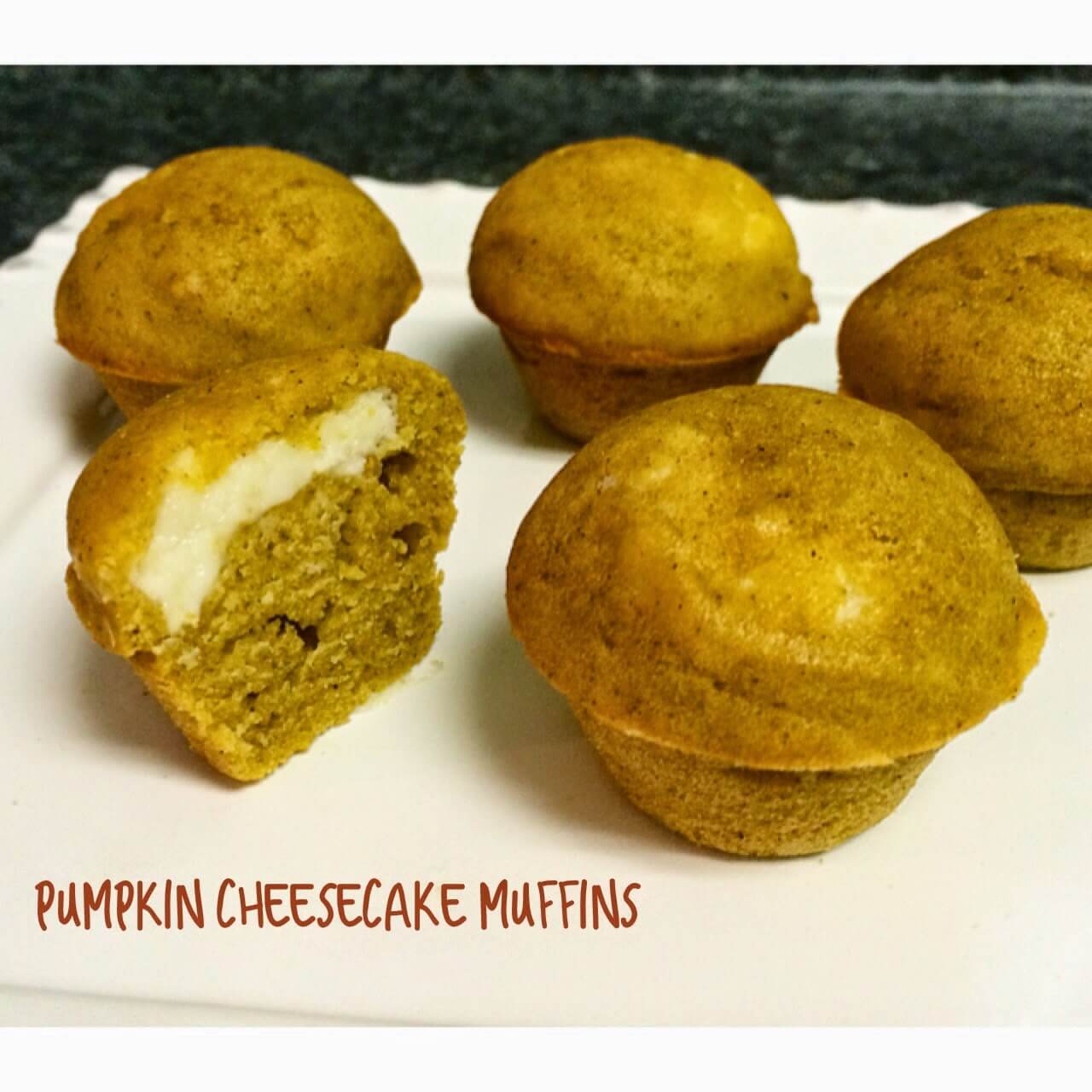 Muffins
1 cup sugar
1/3 cup canola oil
1 cup pumpkin puree
2 eggs
2 cups flour
2 teaspoons pumpkin pie spice
1/4 teaspoon salt
1 teaspoon baking soda
1/4 cup milk
Cream Cheese Filling
8 oz. cream cheese, softened
1/2 cup sugar
1 teaspoon vanilla
Instructions
Preheat the oven to 350 degrees and spray a mini muffin tin with pam. In a large bowl, combine the sugar, oil, pumpkin and eggs. In a separate medium bowl, combine the flour, pumpkin pie spice, salt and baking soda. Stir half the dry mixture into the wet, then stir in the milk, then the remaining half of the dry mixture. Divide half of the batter evenly among the muffin tins, about 1 heaping tablespoon each.
In a separate medium bowl, stir together the cream cheese, sugar and vanilla extract. Drop 1 tablespoon onto the top of each muffin. Top with remaining half of the batter and bake for about 15 minutes or until a toothpick inserted in the center comes out clean.
Cool completely before removing from tins. Muffins can be frozen and reheated for a quick breakfast, snack or dessert!
Adapted from Crazy For Crust
SALT & PREPPY https://www.saltandpreppy.com/