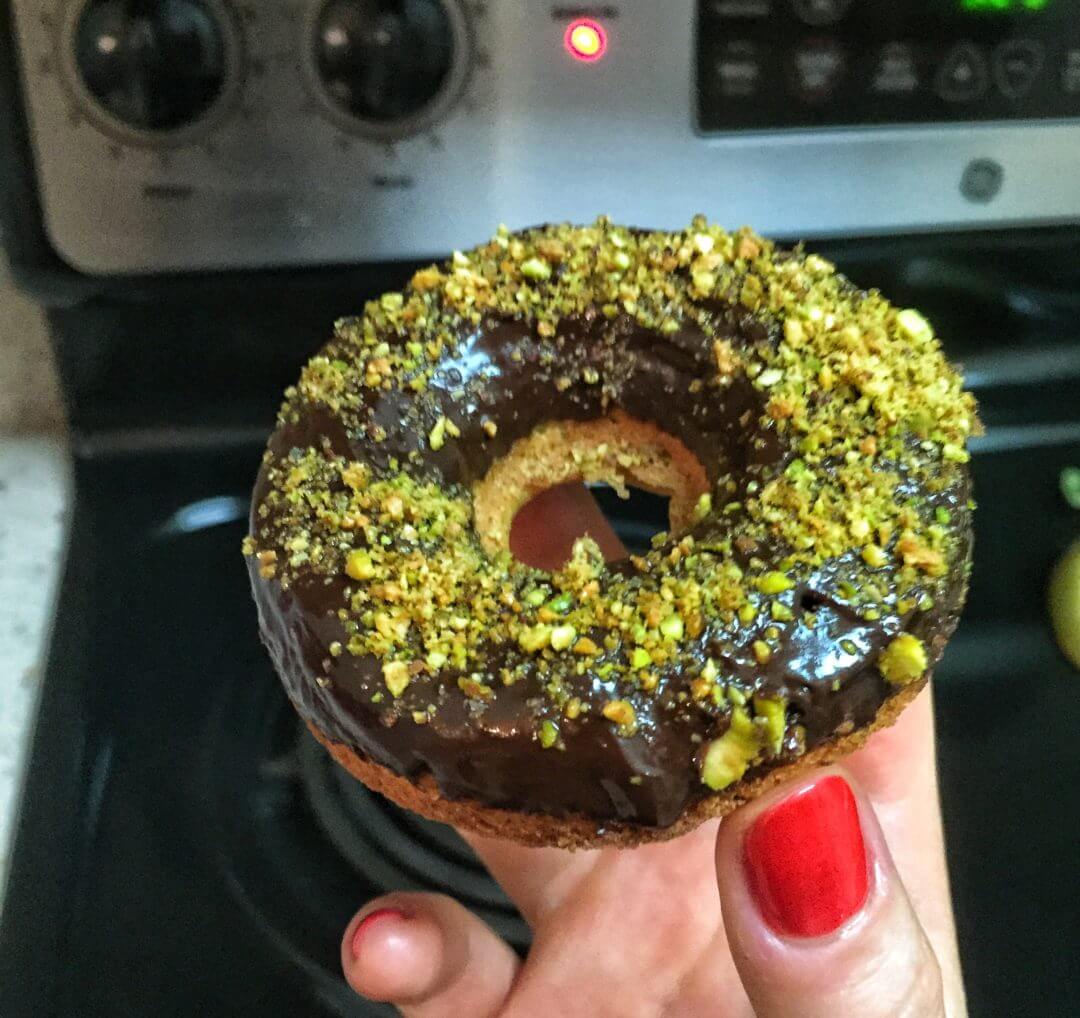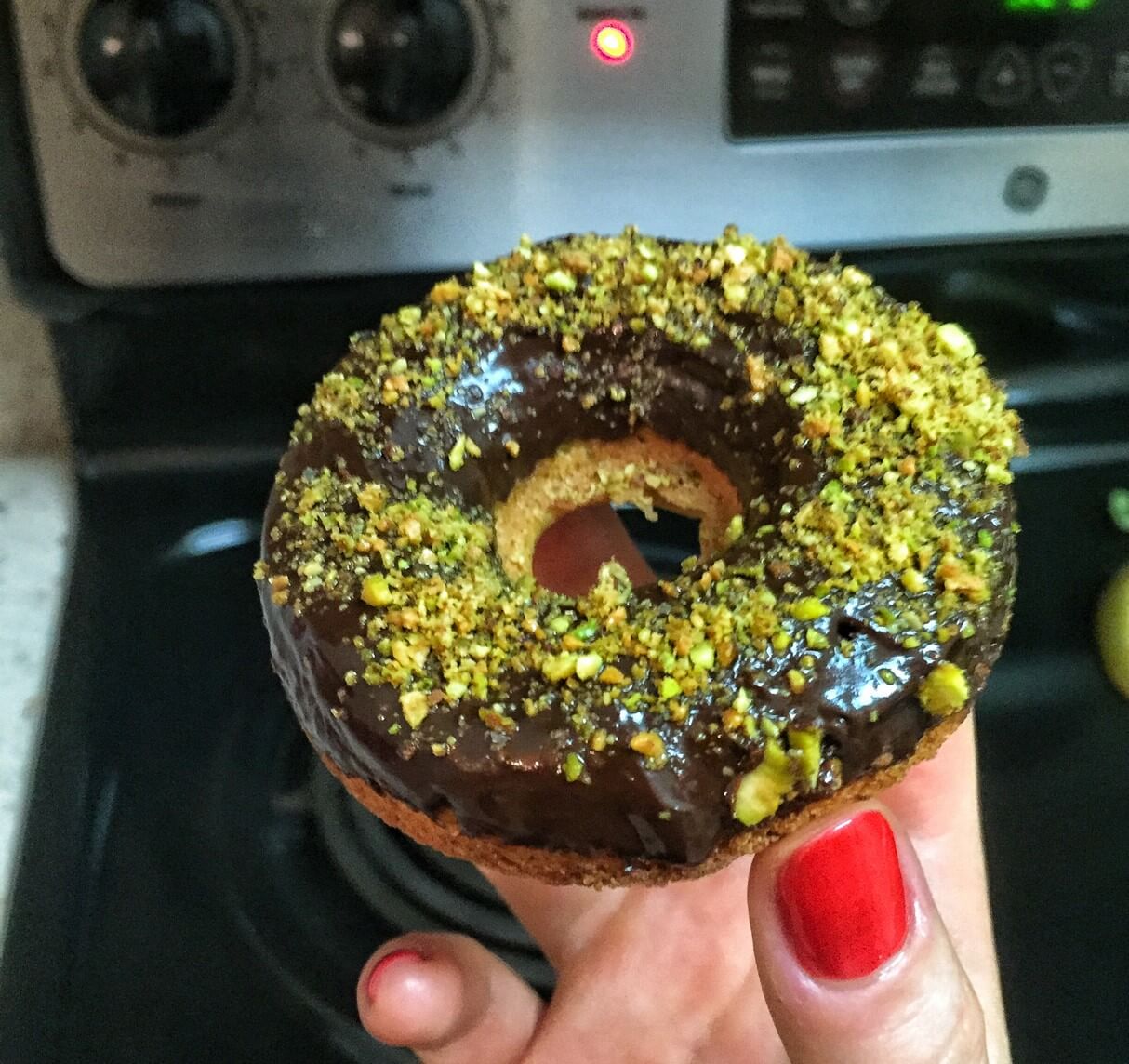 Pistachio Fudge Donuts
2016-06-04 12:46:10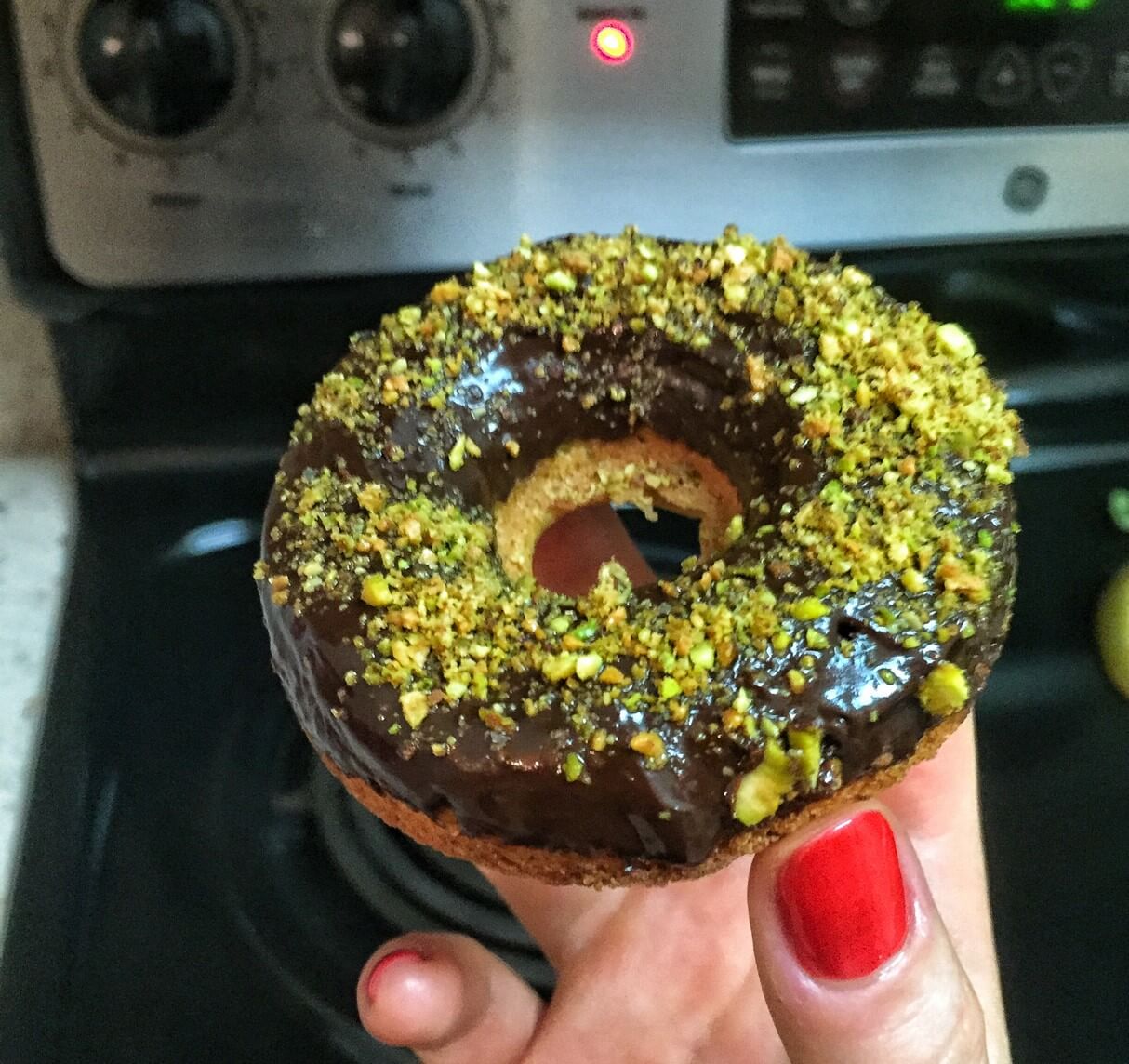 Ingredients
2/3 cup shelled pistachios
3/4 cup flour
3/4 cup cake flour
*(If you don't have cake flour, take 1 cup flour, remove 2 tablespoon and replace with 2 tablespoons cornstarch)
1 1/2 teaspoons baking powder
1/8 teaspoon salt
1/2 cup butter, melted
2/3 cup sugar
2 eggs
1 teaspoon vanilla extract
1/2 cup milk
Chocolate Ganache
6 oz. dark chocolate, chopped
1/3 cup heavy cream
1/2 tablespoon butter
1/3 cup pistachios, chopped
Instructions
Preheat the oven to 350 degrees and spray a donut pan with pam. Add the pistachios to a food processor and pulse until crumbs. In a medium bowl, combine the pistachios, flours, baking powder and salt. In a large bowl, beat together the butter and sugar until combined. Add in the dry ingredients, half at a time, until combined. Add in the vanilla extract and milk. Using a spoon, transfer to the donut pan until 3/4 way full. I got about 9 donuts out of the batter. Bake for 15-17 minutes or until slightly golden. Remove and cool.
While baking, make the chocolate ganache. In a small pan, heat the cream over medium-high heat until bubbles appear, 1 minute. Add the chocolate to a large bowl. Pour the cream over the chocolate and let sit, 30 seconds. Stir in the butter and set aside until ready to use.
Once the donuts are completely cooled, dip each in the ganache. Top with remaining chopped pistachios.
Adapted from How Sweet It Is
SALT & PREPPY https://www.saltandpreppy.com/