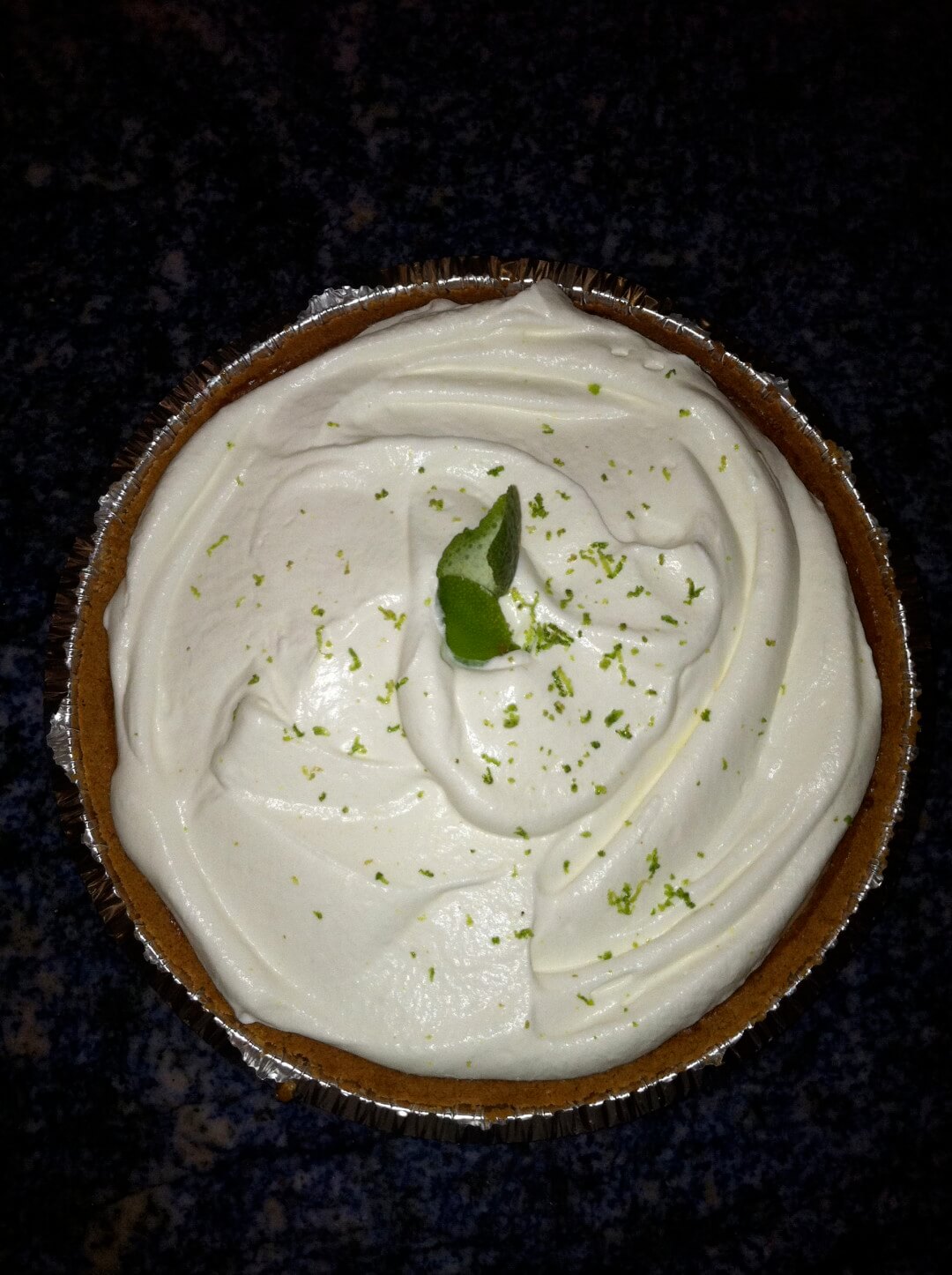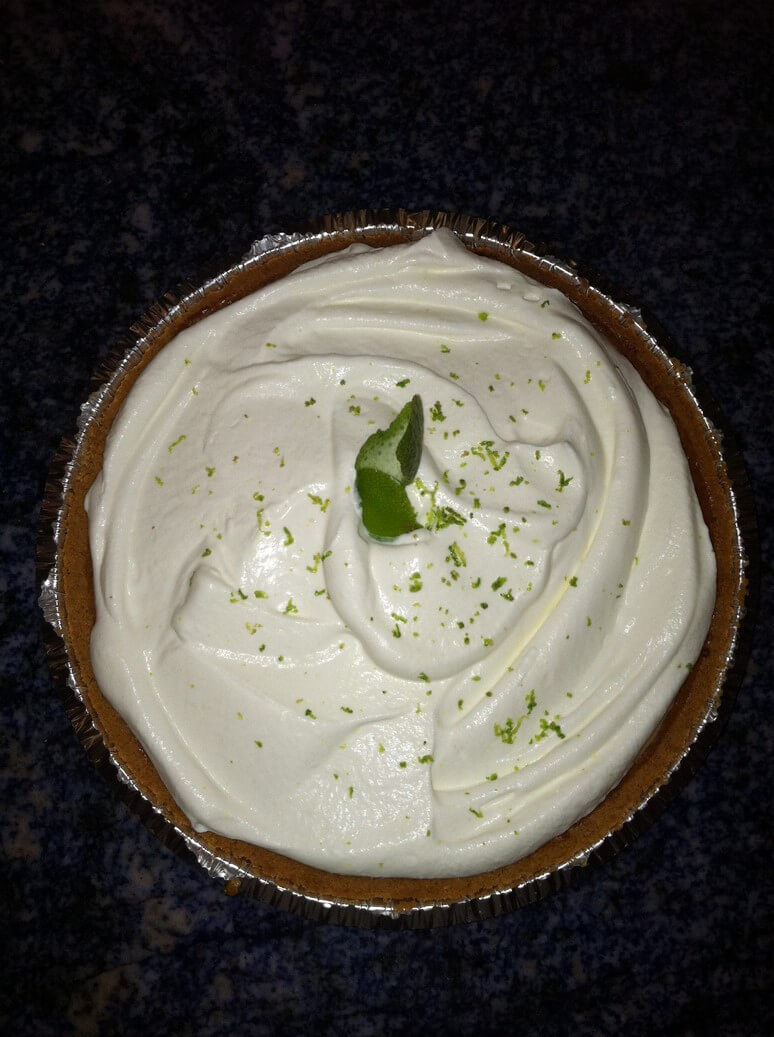 Key Lime Pie
2016-04-09 16:42:08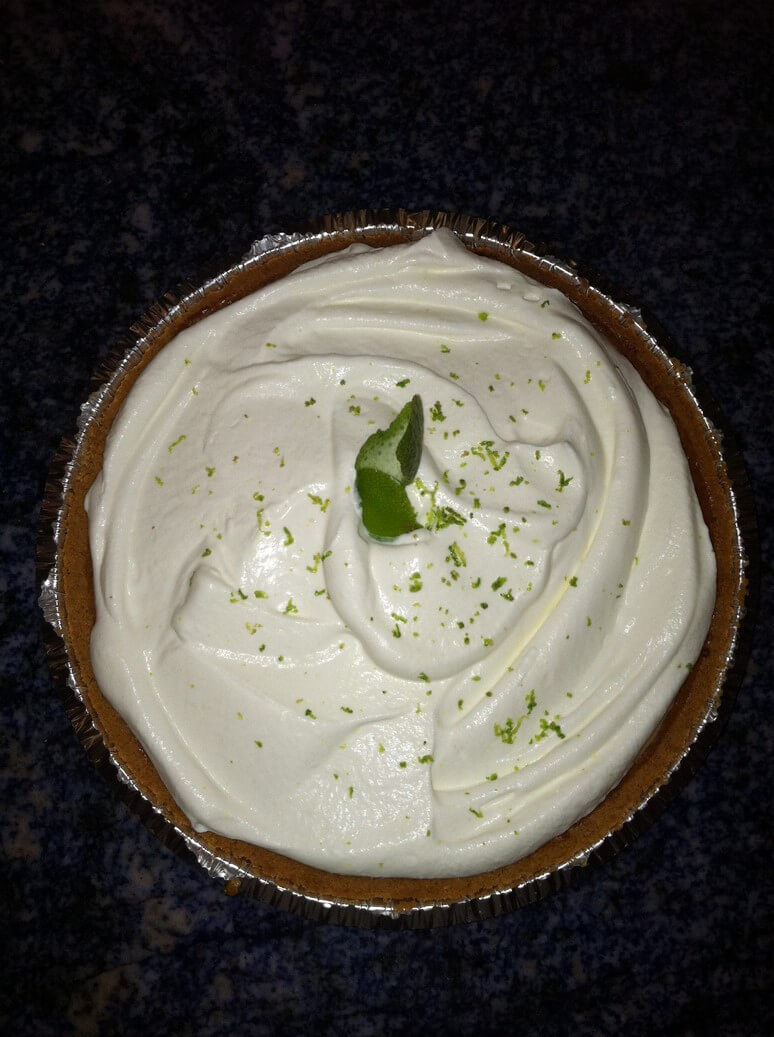 Serves 8
Ingredients
1 paper wrapped packet graham crackers (or 1 cup plus 2 tablespoons graham cracker crumbs)
5 tablespoons melted butter
1/3 cup sugar
4 egg yolks
1 can condensed milk (14 ounces)
2/3 cup Key lime juice
1 lime, zest
1 cup heavy whipping cream
2 tablespoons confectioners sugar
1/2 tsp vanilla extract
Instructions
Preheat oven to 350 degrees and butter a 9-inch pie pan. Break up graham crackers and pulse in food processor until crumbs. Add melted butter and sugar and pulse to combine. Press mixture into bottom and sides of pan and bake until crust is golden, 8 minutes. Remove from oven and allow crust to cool.
*If you would like to take a shortcut you can always skip this step and buy a pre-made 9-inch graham cracker pie crust at the store. Turn oven down to 325 degrees.
Meanwhile whip the egg yolks and lime zest on high for 6 minutes. Gradually add condensed milk and whip for another 5 minutes. Turn mixer to low and add key lime juice. Pour mixture into cooled crust and bake for 15 minutes or until set. Refrigerate for 20 minutes.
For topping: Whip the cream, confectioners sugar, and vanilla extract together until stiff, 5 minutes. Add to top of pie and freeze for 20 minutes before serving.
Adapted from Donald Trump's Mar-a-Lago Restaurant in Palm Beach, FL
SALT & PREPPY https://www.saltandpreppy.com/