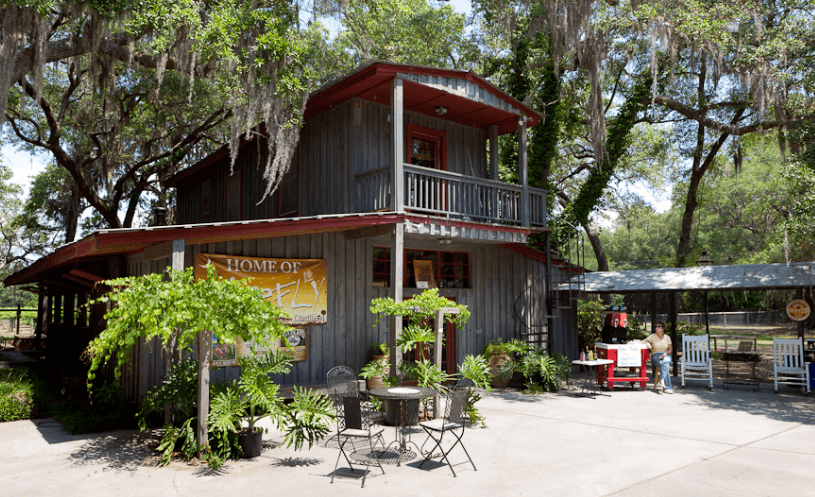 If you are a Charleston local, then chances are you like your cocktails and chances are you have tried Firefly at least once in your drinking career. The Firefly Distillery is located about 30 minutes from downtown on Wadmalaw Island and for just $5, you can take a tour and try a sampling of all their delicious flavored vodkas, rums and dangerous moonshines.
If you go, be sure and try their Apple Pie Moonshine- it's the best. And beware of the White Lightening- too much of that stuff and you'll go blind.
The Irvine Winery used to be open next door but recently closed.
The Firefly Distillery is open Tuesdays through Saturdays from 11 a.m. – 5 p.m. If you're a working girl like me, plan on heading there one Saturday after brunch!
www.FireflySpirits.com/distillery