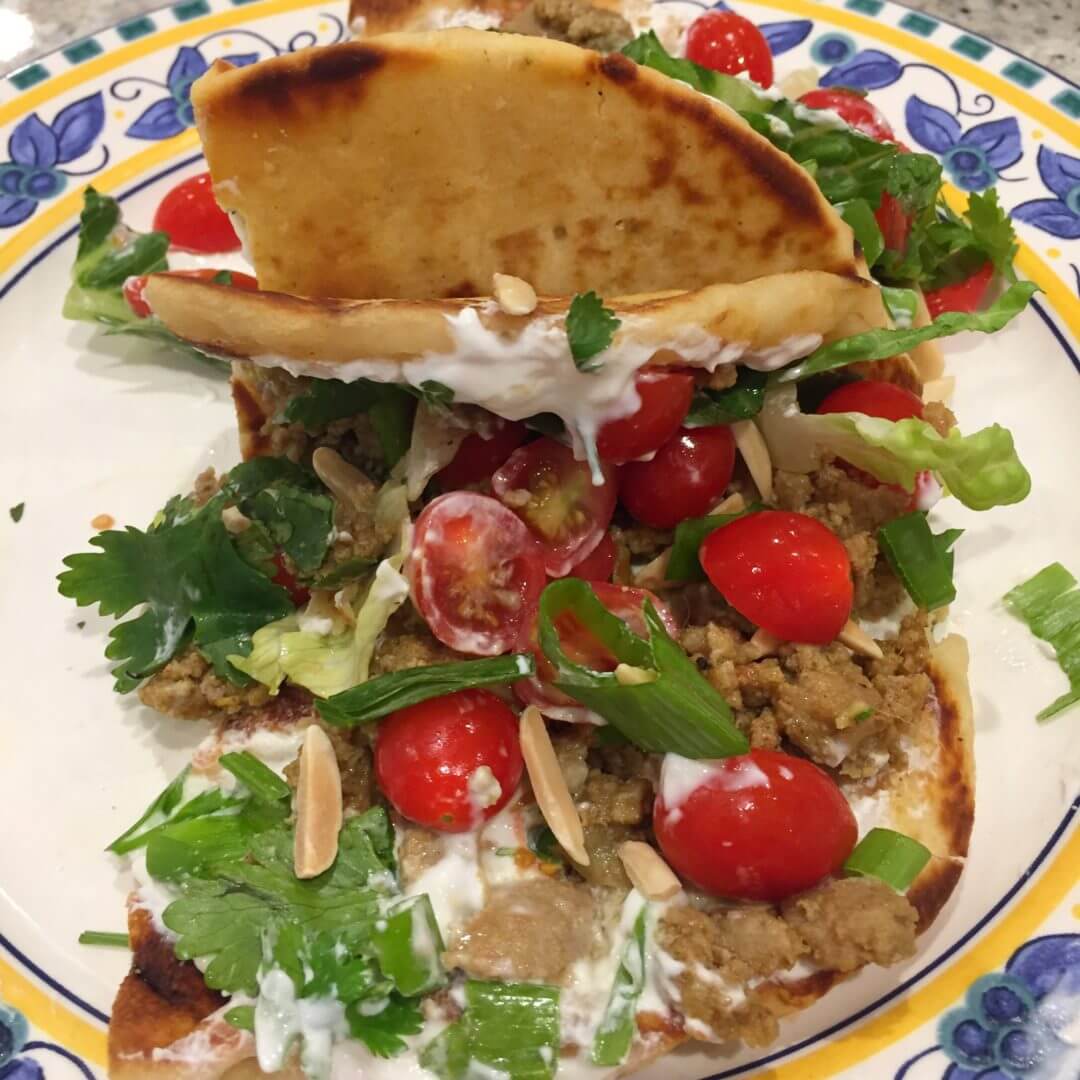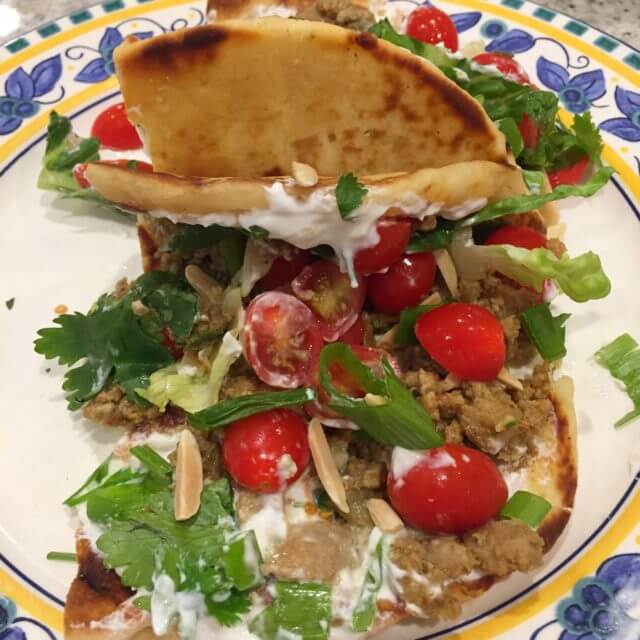 Curry Turkey Naan Bread Tacos
2017-07-06 14:38:27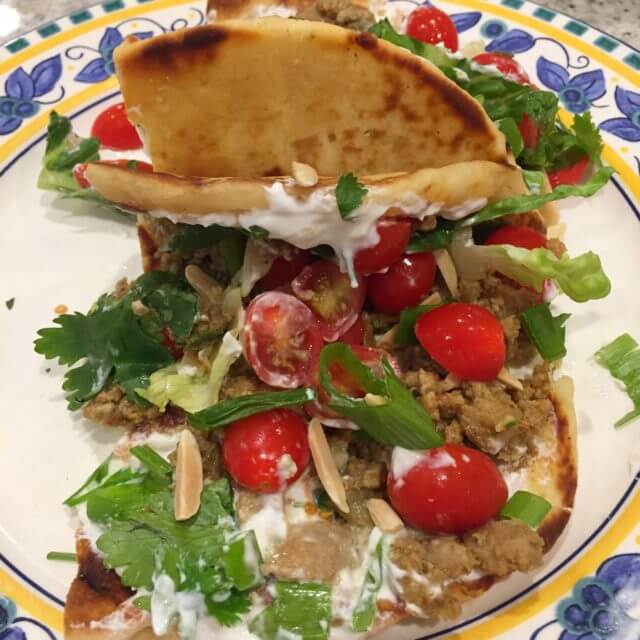 Serves 4
Ingredients
2 tablespoons olive oil
1 pound ground turkey
1 bunch scallions, sliced thin (whites and greens)
1-inch piece fresh ginger, peeled and grated
4 garlic cloves, minced
1 tablespoon curry powder
1 teaspoon coriander
1 teaspoon cumin
1/2 teaspoon mustard powder
1 cup chicken stock
1/2 cup mango chutney
4 naan breads
2 tablespoons butter, melted
1 cup Greek yogurt
cherry tomatoes, quartered
lettuce, shredded
1/4 cup almonds, toasted and chopped
Instructions
In a large skillet, heat the oil over medium-high heat. Add the turkey and cook until browned, 7 minutes. Add the scallion whites, ginger, garlic, chile and spices and cook until soft, 3 minutes. Stir in the stock and chutney and simmer until thick, 7 minutes. Season with salt and pepper.
In a large pan, melt one tablespoon of butter and add two naan breads to pan, cook until browned, one minute a side. Slice each in half crosswise (half-moon shape) and repeat process with remaining two naan breads.
To make the tacos, top each piece of naan bread with heaping spoonfuls of turkey meat, yogurt, lettuce, tomato, scallion greens and almonds.
Adapted from Rachael Ray
SALT & PREPPY https://www.saltandpreppy.com/