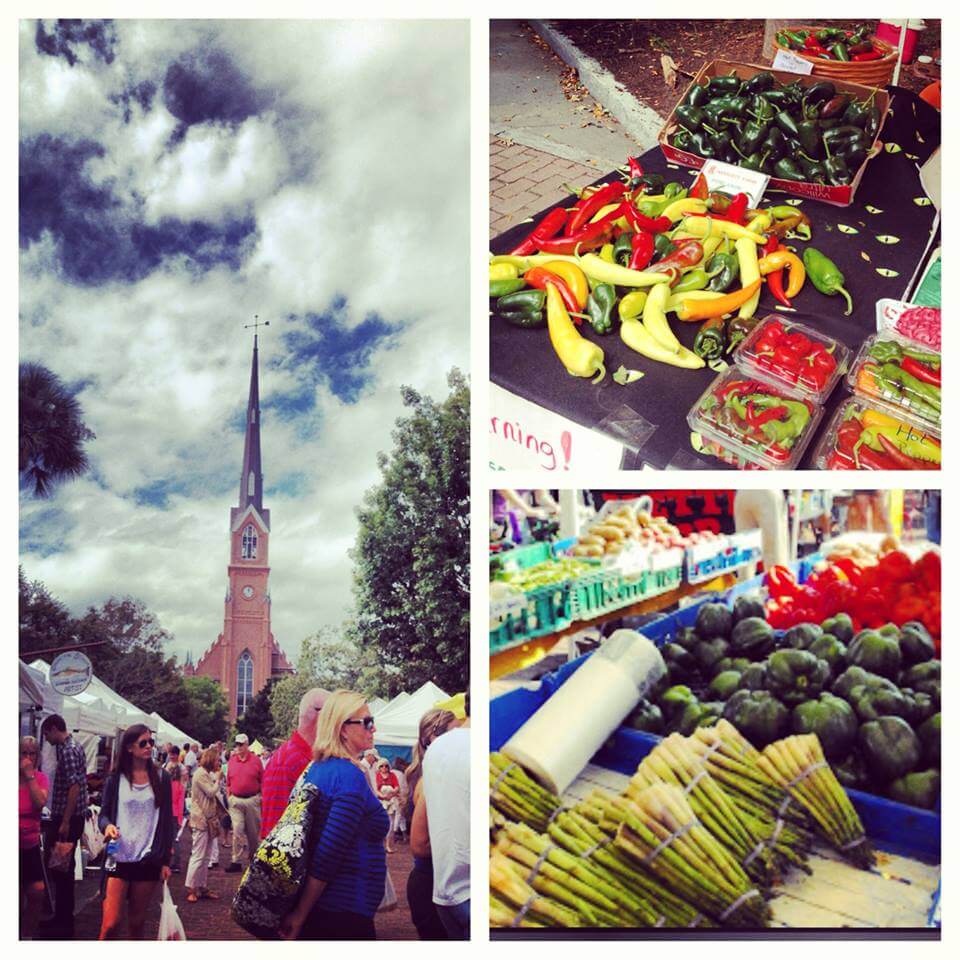 A lover of all things culinary, the Charleston Farmer's Market is my go-to spot every Saturday morning.
But seriously, I know all the farmer's and artisan's names by heart and am officially a Farmer's Market groupie.
Before stocking up on fresh produce for the week, I always stop by either Roti Rolls or Outta My Huevos for breakfast or brunch.
My favorite vendors are Rio Bertolinis for fresh pasta, One Love Kombucha and Wich Cream for cool homemade ice cream sandwiches like the Nutella Banana and White Chocolate Coconut.
The Charleston Farmer's Market runs every Saturday April 9 through November 26 from 8 a.m.- 2 p.m.
www.CharlestonFarmersMarket.com