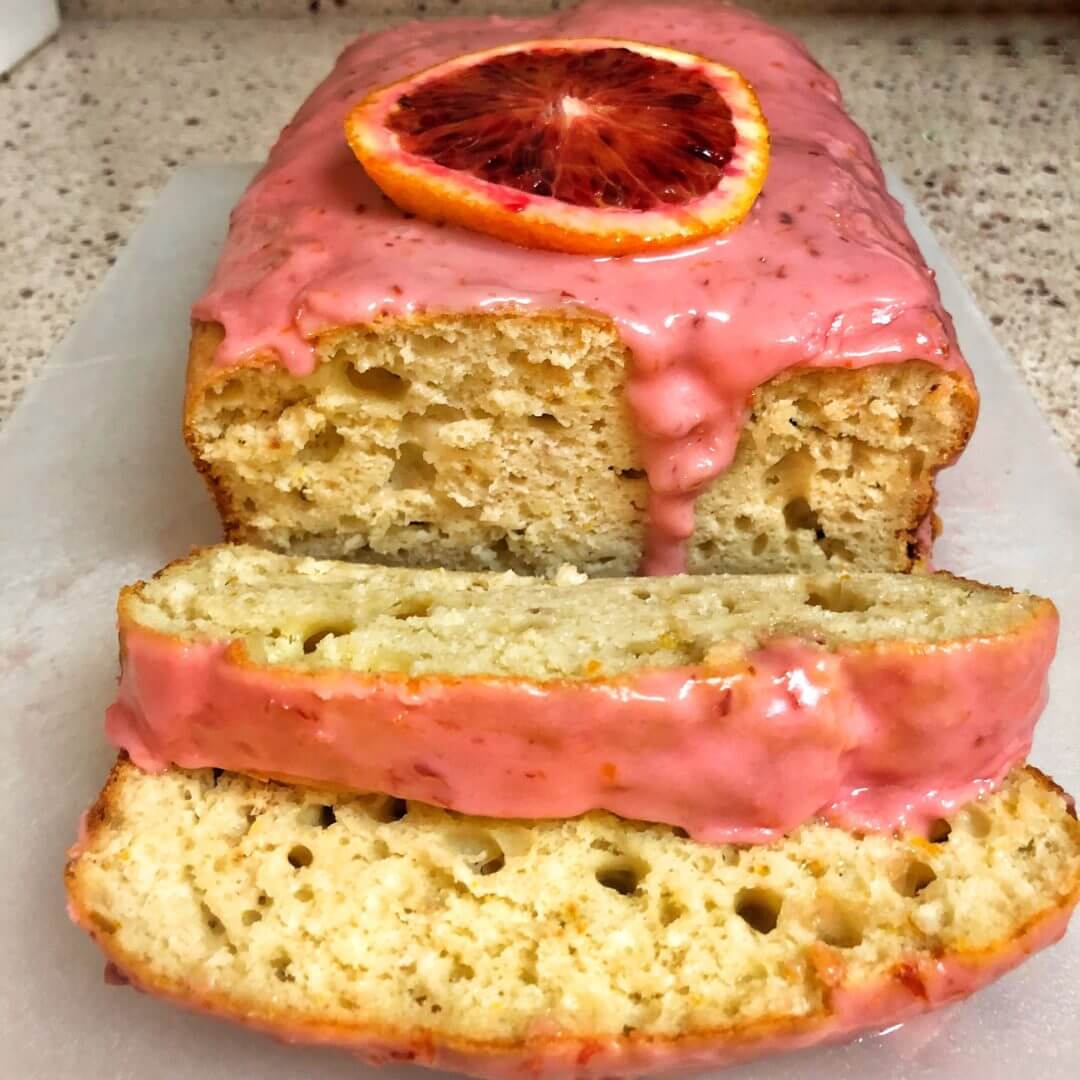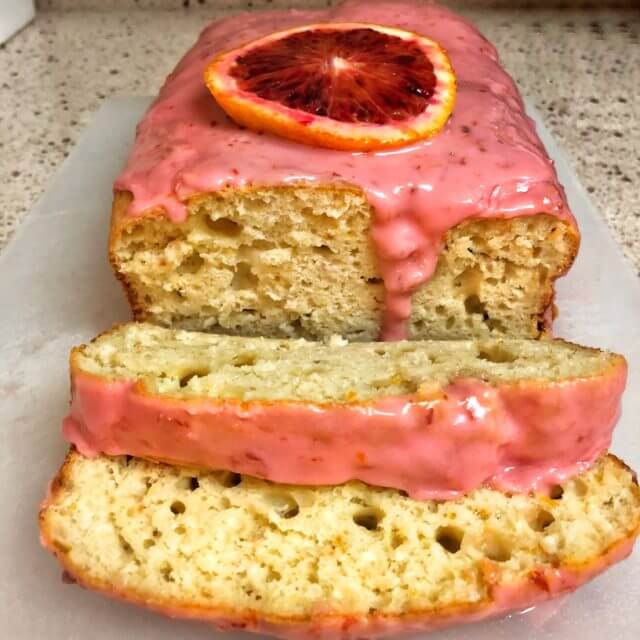 Blood Orange Yogurt Cake
2018-05-21 14:44:34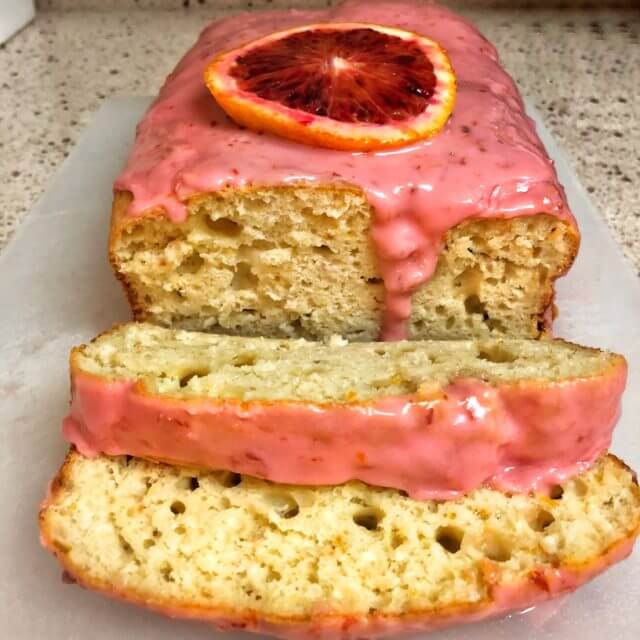 Serves 6
Cake
1 1/2 cups flour
2 teaspoons baking powder
1/4 teaspoon salt
1 cup plain Greek yogurt
3/4 cup sugar
3 large eggs
2 blood oranges, zested
1/4 cup freshly squeezed blood orange juice
1 teaspoon vanilla extract
1/2 cup coconut oil, melted
Icing
1 blood orange, zest and juice (saving one round slice for garnish)
2 cups powdered sugar
Instructions
Preheat the oven to 350 degrees and spray a 9×5 inch bread pan with pam.
In a small bowl, whisk together the flour, baking powder and salt. In a large bowl, whisk together the yogurt, sugar, eggs, orange zest, juice and vanilla extract.
Stir the dry ingredients into the wet, mixing until full combined. Add the coconut oil to the batter, stirring until incorporated. Pour the batter into the pan and bake for 50 minutes, or until a knife inserted into the center comes out clean.
While the cake is baking, make the icing by mixing together the zest, juice and powdered sugar in a small bowl.
Let the cake cool for around 10 minutes before inverting on a plate. Using a spoon, drizzle the frosting over the cake once cool. Top with a slice of Blood Orange on top for garnish.
Adapted from How Sweet Eats
SALT & PREPPY https://www.saltandpreppy.com/